Thoughts Regarding Cigar City Brewing Acquisition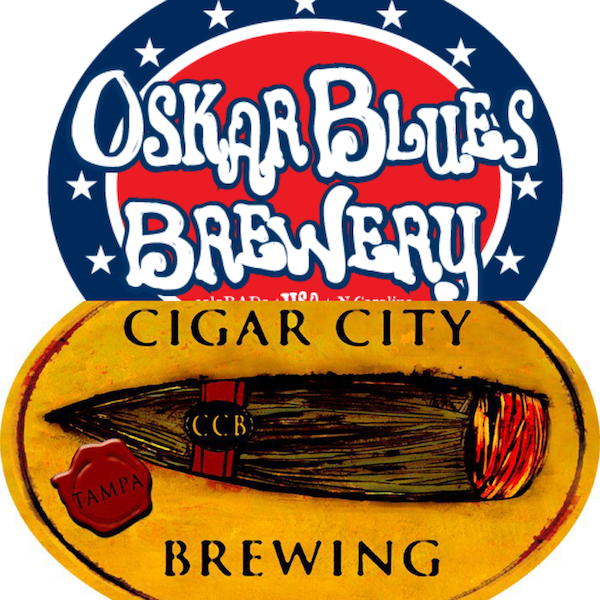 Dan from The Full Pint addresses the recent acquisition of Cigar City Brewing by Oskar Blues including the controversy surrounding The Full Pint's published rumor, the semantics of the press release sent out by Oskar Blues and more.
Dan from The Full Pint addresses the recent acquisition of Cigar City Brewing by Oskar Blues including the controversy surrounding The Full Pint's published rumor, the semantics of the press release sent out by Oskar Blues and more.
The RUMOR
Last month I released a post that Cigar City Brewing was rumored to be in serious negotiations with AB-InBev.  After being presented with information from well-placed sources close to the issue, we reached out to Cigar City Brewing's ownership to gauge the climate of the rumor.  Because of the nature of such a potential high profile transaction, Cigar City Brewing wouldn't confirm nor deny the rumor.  Cigar City could have easily denied or asked me to hush up, but did not, so I went with my heart and published the rumor based on a strong hunch that my well-placed sources were correct.  Even when publishing that post, I felt uneasy about the ramifications of the information getting out so I framed up the post with the word "rumor" in all-caps and used the term "may be sold."  Unfortunately, people read what they want to read, and replaced the term "rumor" with the word "fact".  Within hours, Cigar City Brewing was getting flamed online for a transaction that never took place.  Prior to publishing, it was my wishful thinking that the only reaction would be fans pleading for it not to be so. Unfortunately I was completely wrong, and did a bit of damage to Cigar City's reputation and street credibility. I also likely damaged my working relationship with them because of this.  While I am not a shill for any brewery, part of The Full Pint's mission is to be pro craft brewer and to put any and all craft brewers in the best light possible.
As for the rumor itself, many questioned the validity of it.  In our eight+ years, we have never posted wild-ass guesses, unfounded rumors or dirt.  We all do our homework before hitting the submit button.  We didn't get our tip about Cigar City looking to sell from a Cracker Jack box.  We had an overwhelming amount of tips coming from the Tampa area, which further solidified our beliefs.  According to Brewbound.com, our intelligence was fairly accurate.  According to their article breaking the story , there have been negotiations since late 2015, and up until two weeks ago, there was indeed an intent for Cigar City Brewing to sell to AB-InBev.  This is much different than the tune of "we will always entertain talks with interested parties, we owe it to our shareholders" that the owner of Cigar City had declared.
Needless to say, I don't feel comfortable covering this aspect of the craft beer industry for a few reasons.  I don't like how it unnecessarily made their fan base feel, I didn't like how it ambushed the employees of Cigar City who weren't aware of the behind-the-scenes negotiations, and selfishly, I don't like how it strained my good relationship with the brewery.  Also, reporting on anything related to the mega international corporation AB-InBev is scary.  I was imagining a limo rolling up to my house with men coming to take me away.  For all of the folks I negatively impacted on behalf of my reporting: I am sorry.
The Oskar Blues Press Release
When the news was announced that Oskar Blues acquired Cigar City, I was relieved.  I wasn't concerned whether I was proven wrong on my RUMOR as much as I didn't want to lose a brewery I admire to AB-InBev.  I'm a big fan of Oskar Blues, so this seemed like a dream scenario.  Unfortunately, the fickle online craft beer community didn't all feel the same way.  The first item of contention was the fact that Oskar Blues sent out a press release framing up the transaction as Oskar Blues Brewery acquiring Cigar City Brewing, making no mention of their parent private equity firm, Fireman's Capital, or the brewery group under Fireman's Capital, United Craft Brews.  While I have my own theories as to why it was written this way, many on social media felt that they were being intentionally misled as to the ownership structure.  In addition to that, folks were quick to point out the typical model for a private equity firm is to build up a portfolio with the goal to make a great profit on the eventual sale.  We reached out to Oskar Blue's Chad Melis to get clarity on these two sticking points.
When asked why the press release referred to the purchaser as Oskar Blues instead of Fireman's Capital, they responded, "At Oskar Blues, we've never presented our behind-the-scenes business to our fans and customers. What we present and are all about is the quality of our beer and our lifestyle.  We love beer, we love live music, we love working close with our communities. We have never talked about how much money we are spending or how much money we need, that's just not what we are about," Melis said. "We can talk about new fermenters and investments, but it comes down to the quality of our beer."
When pressed further as to why Fireman's Capital wasn't mentioned in terms of this transaction, Oskar Blues explained, "We are still evolving the United Craft Brews portfolio, and now with the addition of Cigar City Brewing, that United Craft Brews is morphing into Oskar Blues Holding Company, another term you won't find us talking about with respect to our brand. We are separated from the rest of Fireman Caps. other companies."  In regards to speculation that Fireman's Capital will follow the model of other private equity firms and sell off the United Craft Brews/Oskar Blues Holding Company, Melis stated "we are in it for the long haul. We went with Fireman's Capital because it was the right fit to help grow our business and they are a long-term partner, unlike traditional private equity." "We can't predict what will happen in the craft beer industry in the next six months let alone what will happen in the next five years. All we can do is focus on the quality of our beer. Cigar City needed to find a way to focus on continuing their thriving business and less on worrying about where the money is coming from, so they found this opportunity to be a great fit," Melis said.
Final Thoughts
I'm a big fan of Oskar Blues and their beer, I've been a big fan of Cigar City Brewing, and I'm glad things landed the way they did.  After talking with Oskar Blues about the public's concern of an inevitable flip, I feel that they are in it for the long haul. I personally would not shy away from the relationships between entities, but I completely understand Oskar Blues wanting to maintain focus on the brand, and keeping the business info in the background.
While hardly a bold prediction, we will be seeing many more popular craft breweries band together.  Some like to use the term bubble and how said bubble is going to pop. I like to think of this as the beginning of a war for shelf space, tap handles and consumer dollars.  Stay tuned as we watch this all unfold.
As for whether The Full Pint will be sharing solid rumors of transactions, never say never, however we will be curbing that type of content for now.