St. Patrick's Day – Break From The Norm!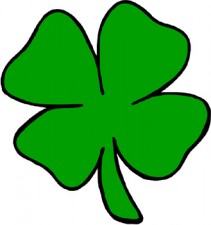 Corned beef and cabbage? Check. Green t-shirt or sweat shirt, depending on your location? Check. Uncontrollable thirst? Check. Copious amounts of Guinness? NOT SO FAST!!
In the same vein of folks who dry out a Turkey and choke it down every Thanksgiving, folks feel extra festive every year by drinking old faithful Guinness Stout.  For the same reason I don't buy my milk and bread from Ireland, I don't buy and consume my beer from Ireland.  A visit to St. James Brewery in Ireland is on my bucket list, I have lots of respect for the beer, I just don't see why we need to make it part of St. Patrick's Day, which by my understanding is an American made "Hallmark" holiday, and most importantly, an excuse to party.
I recommend passing on the imports this year, and drinking something fresh, local and most importantly, tasty.  If you want to get into the spirit, and drink some stouts, might I recommend Green Flash Double Stout, Sierra Nevada Stout, Victory Donnybrook Stout, Dogfish Head Chicory Stout, 3 Floyds Moloko Stout, and even the bigger stouts like AleSmith Speedway Stout.  If you want to have something like an Irish Red, you could try Boulevard Irish Red, Moylan's Irish Red, Rubicon Irish Red or Great Lakes Conway's Irish Red.  I'm fairly positive you can do better than the offered imports regardless of style and I can almost guarantee these beers will be fresher, if not better.
Beers like Guinness, Harp, Smithwicks had their place when we didn't have many craft beer options, but those days are over.
Follow The Full Pint on Instagram this weekend as we show off the NON-GUINNESS we will be drinking. instagram.com/thefullpint.