Craft Beer Power Rankings – 9-13-13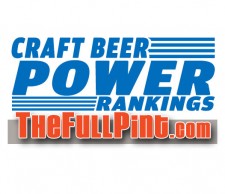 We are back in action here with the Craft Beer Power Rankings, ready to rank the 5 most buzz worthy craft beers for the second week of September. Factors included but not limited are beers fanfare on RateBeer, BeerAdvocate, and social media outlets like Facebook, Twitter and Instagram.
5. Sierra Nevada Flipside Red IPA – Last year, I was wondering why stores in my area weren't turning over their Tumbler stock. Tumbler is easily the best American brown ale on the market. Whatever the reason was, Sierra Nevada obviously took notice and replaced it with the super delicious Flipside Red IPA.  People are really digging it based on our research, and so are we. I hope new breweries pay attention to this beer, as this is how an Amber/Red Ale should be.
4. Prairie Bomb – This beer is being made in small quantities, and is for the most part, being sold by retailers in limit 1/limit 2.  It's that winning combo of stout with chili and people on the trading block are going nuts for it. Review forthcoming.
3. Duck Duck Gooze 2013 – This beer is pulling in the big trades, as expected. It's also quite delicious. As the trades are landing, this beer is also popping its head into the land of Instagram and Facebook, which is furthering its mystique.
2. Barrel Aged Sexual Chocolate – This is the case of filets are yummy, bacon wrapped filets are amazing.  People new to craft beer seek this beer out, and those familiar with this beer still try the new vintage every year. The beer is a winner.
1. Hill Farmstead Damon/Double Barrel Damon – Let's do the math here: Known great beer + small batch + remote location + barrel aged + brewery only release = MEGA WALE THAT YOU WANT. This beer will flood the trading block, but more on the ISO side.