Four Brewers | The Bruery
Season 2, Episode 49 – This week, we're finally raiding our collective cellars for the best beers from The Bruery that we could gather.
This week, we're drinking a lot of beer from The Bruery. On paper, four beers may not seem like a lot, but when it comes to The Bruery and their rich and usually higher ABV beers, it's a lot, especially for John, ahem…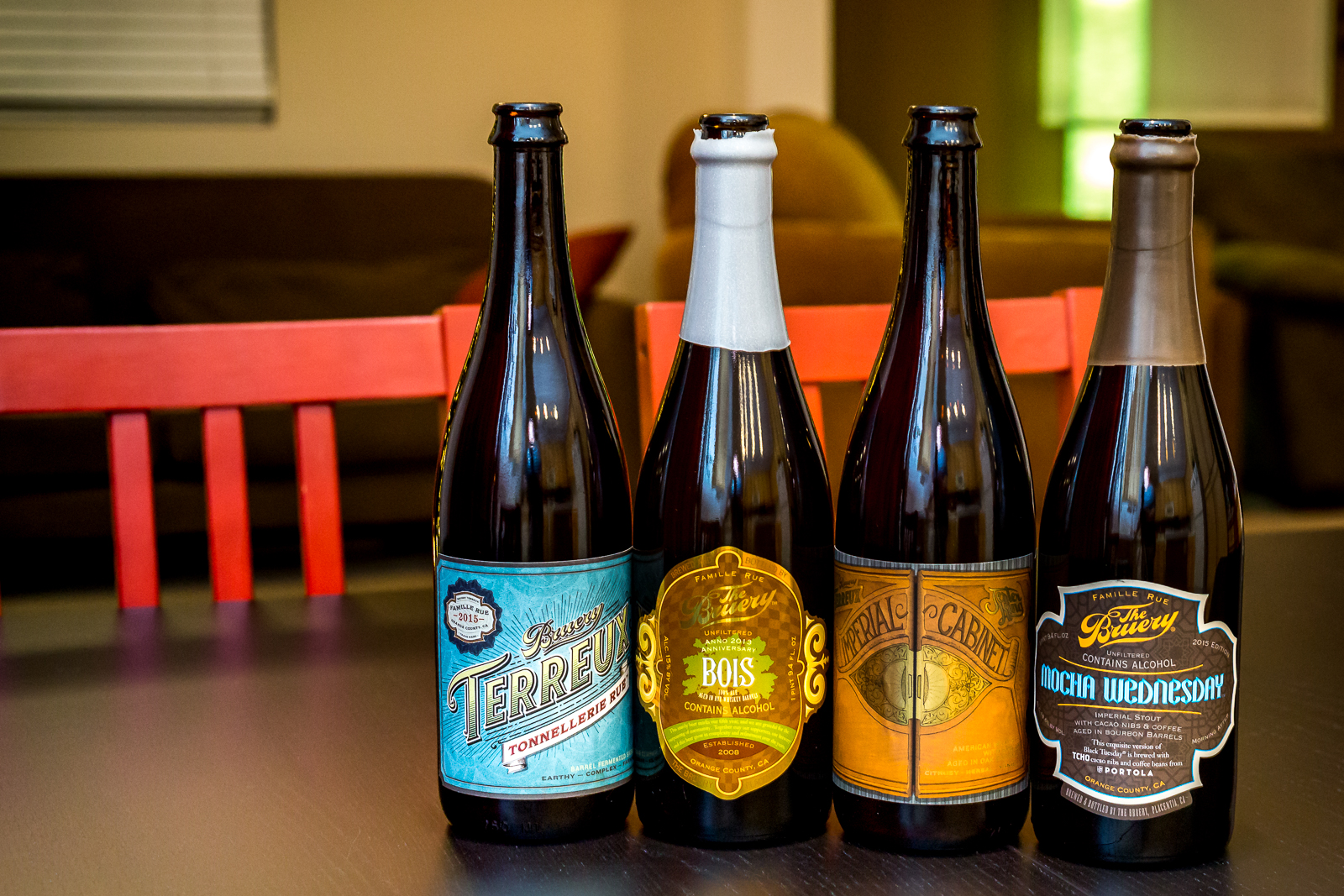 While an epic event such as this would warrant an even more epic blog post, we're going to let this episode speak for itself. Needless to say, The Bruery makes many stellar beers and they aren't afraid to tread in water that others would normally not even dip a toe into. The Bruery is a local favorite for us for different reasons, and they're really one of the best breweries in the world, and that's not hyperbole, son.
Expect more from The Bruery in future episodes of Four Brewers. Between the four of us and our cellars, there's much to be consumed.
BREW THE SHIT OUT OF IT.
Beers from this week's episode:
Bruery Terreux – Tonnellerie Rue
Bruery Terreux / Jester King Brewery – Imperial Cabinet
The Bruery – Bois (Rye Barrel Aged)
The Bruery – Mocha Wednesday
Direct audio: MP3
Subscribe:
iTunes: Audio / Video
RSS: Audio / Video
Stitcher
YouTube (Videos)
Support the show:
Patreon
PayPal
4B Social Media:
Facebook
Twitter
Instagram
tumblr
Flickr
Email 4B: [email protected]