Pasadena Beer Selection and Stone Excitement!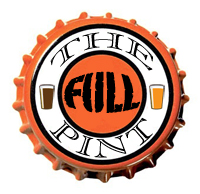 I have been real pleased lately at the beer selection I have in the greater Pasadena, CA area. I live a town over, in Arcadia, and I have no trouble getting good beer, and with a smile for the most part. Down the street from me is Santa Anita Wine and Spirits.
They have a real small selection, but what they do have makes it a convenient stop. They have Stone Special Releases, Alesmith Special Releases, and Lost Abbey Special Releases. They are a tad pricey, so I only go there in a pinch. About 3 miles from my house, is the original Whole Foods Market in Pasadena.
They have a really well balanced selection of good beer. They have fresh Stone, fresh Lagunitas, and many other west coast favorites in the form of fresh. Also, they have a great selection of Belgian Ales, and some good stuff from Germany and England as well. While Whole Foods Market is far from a independently owned business, their customer service is phenomenal. Their main beer and wine specialist, Diana is always helpful, and fields my questions and concerns. If they don't have something in stock, they will double check in the back, or write it down, and attempt to order it. And unlike their meat and produce, you don't have to spend an arm and a leg on beer their. There beer is priced spot on for what they are selling. While a rib eye steak might be $25.99 a pound, a 22oz of Racer 5 is under $4.00. What are they doing, sending these cows to prep school? The new Whole Foods Market, on Arroyo Parkway in Pasadena, is pretty awesome too. They have a slightly larger cold case, and a slightly larger selection. Their specialist Randy is a cool guy, and will talk beer with you.
An honorable mention goes to Beverages and More (BevMo) in Pasadena. If they have what you want, and it hasn't been on the shelf too long, you can score there. Good luck asking anyone anything about beer or to order a beer. You will get a dirty look and a shitty answer 8 out of 10 times. They have good sales, and a half way decent selection, so it is good for what it is. Next time around, I'll go over some of the nice beer bars in the area.
Stone 12th Anniversary Celebration and Invitational Beer Festival is coming up. I am so goddamned excited. I am going with Jon, Mike, and Jillian, almost all of TheFullPint.com . I just tried Stone 08.08.08 Vertical Epic Ale and look forward to trying it on tap down at the Festival. There are a small amount of tickets still available, so you need to be swift if you want to join the fun. After the B session, we will head over to Stone World Bistro & Gardens for some supper. We are tossing around the idea of going to Port Brewing's ultra-famous pre-game brunch, but it would require us to A) leave Los Angeles at 6:30 am, and B) get real toasty well before Stone 12th starts. All these decisions! Hope to see some new faces there.