Tröegs JavaHead Stout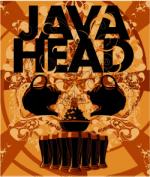 From Troegs – JavaHead Stout contains a blend of locally roasted espresso and Kenyan coffee beans by St. Thomas Roasters in Linglestown, PA. JavaHead's recipe is based off of our original oatmeal stout. After the boil, the hot wort passes through our hopback vessel on it's way to fermentation. Packed full of whole leaf hops and a bed of ground coffee beans, the hopback vessel is similar to using a huge French press, intensifying the coffee nose and releasing subtle hints of coffee flavor. The result is a lush oatmeal mouthfeel balanced with cocoa, roast and subtle coffee flavors.
Tröegs Brewing – Tröegs JavaHead Stout – 12 oz. bottle poured into a pint glass – 7.5% abv. Purchased at Monster Beverage – Glassboro, NJ.
Appearance: Pours a dark brown with a frothy tan cap.
Aroma: Dry roasty malt and a hint of dark chocolate.

Taste: Very roasted, almost burnt malts,fresh black coffee, bitter chocolate, and minerals.
Mouthfeel: Thin and creamy with a modest level of carbonation.
Overall: A very clean stout. No obnoxious coffee grind, just a great showcase of some dark roasty goodness.