Three Floyds Topless Wytch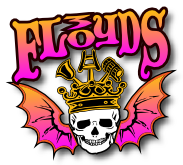 Via Ratebeer.com – Strong full bodied Baltic Porter with coffee and chocolate notes.
Three Floyds Brewing – Three Floyds Topless Wytch – On tap at DarkLordDay 2011 – 9% abv.
Appearance:  Pours a dark brown with a thin creamy layer of tan froth.
Aroma: Wet dog, roast, ashes and cocoa.
Taste: Spicy hops, big full roast, burnt roast snuck in there. Lots of lingering bitterness in the finish.
Mouthfeel: Highly carbonated (this was on tap) with a medium body.
Overall:  A fairly sturdy Baltic Porter, on the dry side.