SweetWater Happy Ending 2009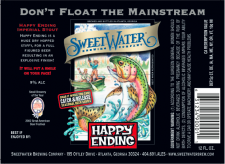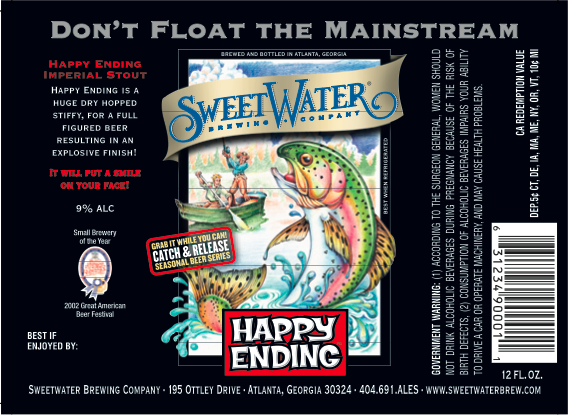 From SweetWater Brewing – A huge dry hopped stiffy. A full figured beer, resulting in an explosive finish.
SweetWater Brewing – Happy Ending 2009 – 12 oz. bottle poured into a pint glass. 9% abv.
Appearance: Pours a midnight brown with a rich ,creamy looking cap of froth.
Aroma: Roasted malts, Amarillo hops and  Colombian coffee.
Taste: A mouthful of green danky hops, roasted malt, finshed with dry bitterness.
Mouthfeel: Thin body and moderate carbonation.
Overall: A kick ass Black Double IPA, a so so Imperial Stout. I shouldn't get caught up so much with styles, this beer is good, end of story.