Short's Mystery Stout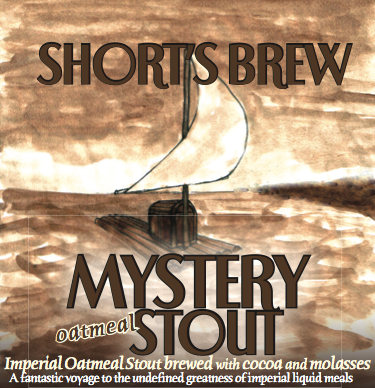 From Short's Brewing – An Imperial Oatmeal Stout brewed with cocoa and molasses. A slight bitterness from the cocoa is noticeable, but yields to the overall sweet profile of this beer. Allow it to warm, and the full spectrum of flavor is revealed. The mystery is how we managed to pack so many flavors into one beer!
Short's Brewing – Short's Mystery Stout – 12 oz. bottle poured into a goblet. 10% abv.
Appearance:  Pours a dark brown with a reddish hue. Atop sits a creamy tan cap.
Aroma: Coffee, chocolate cereal.
Taste: Grainy minerally roast and coffee.
Mouthfeel: Thick and chalky.
Overall:  Unfortunately I didn't enjoy this all that much. Surely wasn't infected so points for that. =-)