Saint Archer Mosaic IPA
From Saint Archer Brewing – Here at Saint Archer, we are excited to brew with one of our favorite hop varieties, Mosaic. This Double India Pale Ale showcases the wonderful characteristics of this hop. With complex aromatic notes of citrus, berry, tropical fruit, and pine. We have also layered in Amarillo, Simcoe, and Chinook to highlight the wonderful hop that is, Mosaic.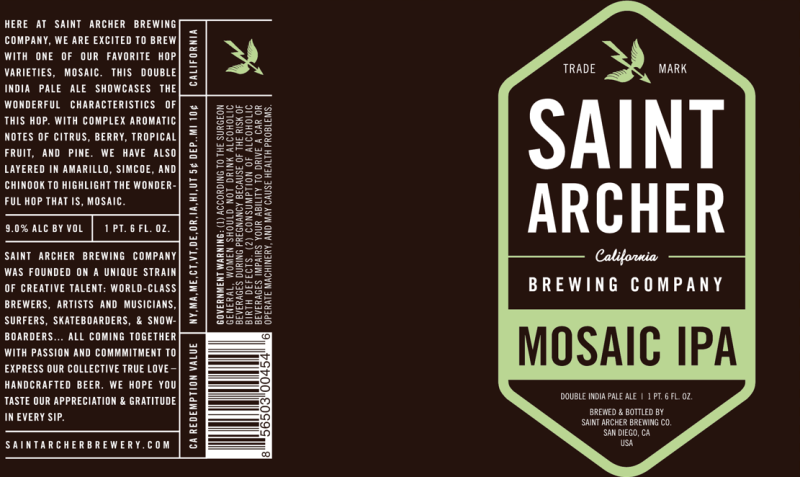 Saint Archer Brewing – Saint Archer Mosaic IPA – 22 oz. bottle poured into a goblet. 9% abv.
Appearance:  Pours an amber tinted gold. It has a clear body with bright white fluffy head.
Aroma: Citrus pith, pine resin. It's pretty much like sticking my nose into a packet of new generation American hop pellets on this one. A little bit of berry yogurt and green tea as well.
Taste: Orange pith, orange tootsie roll, earthy bitterness, dry clean unintrusive malt. Finishes with lingering fruitiness and earthy bitterness. Does not drink like a usual 9% abv. beer.
Mouthfeel: About as dry as a double IPA will ever get. Lively carbonation. Medium bodied.
Overall:  An amazing double IPA, and one of Saint Archer's best offerings to date.