Reviewed: Shiner Bock
Official description: Tip back a bock. Brewed with rich roasted barley malt and German specialty hops, this lightly-hopped American-style Dark Lager always goes down easy. Originally a seasonal beer, fans have demanded it year-round since 1973.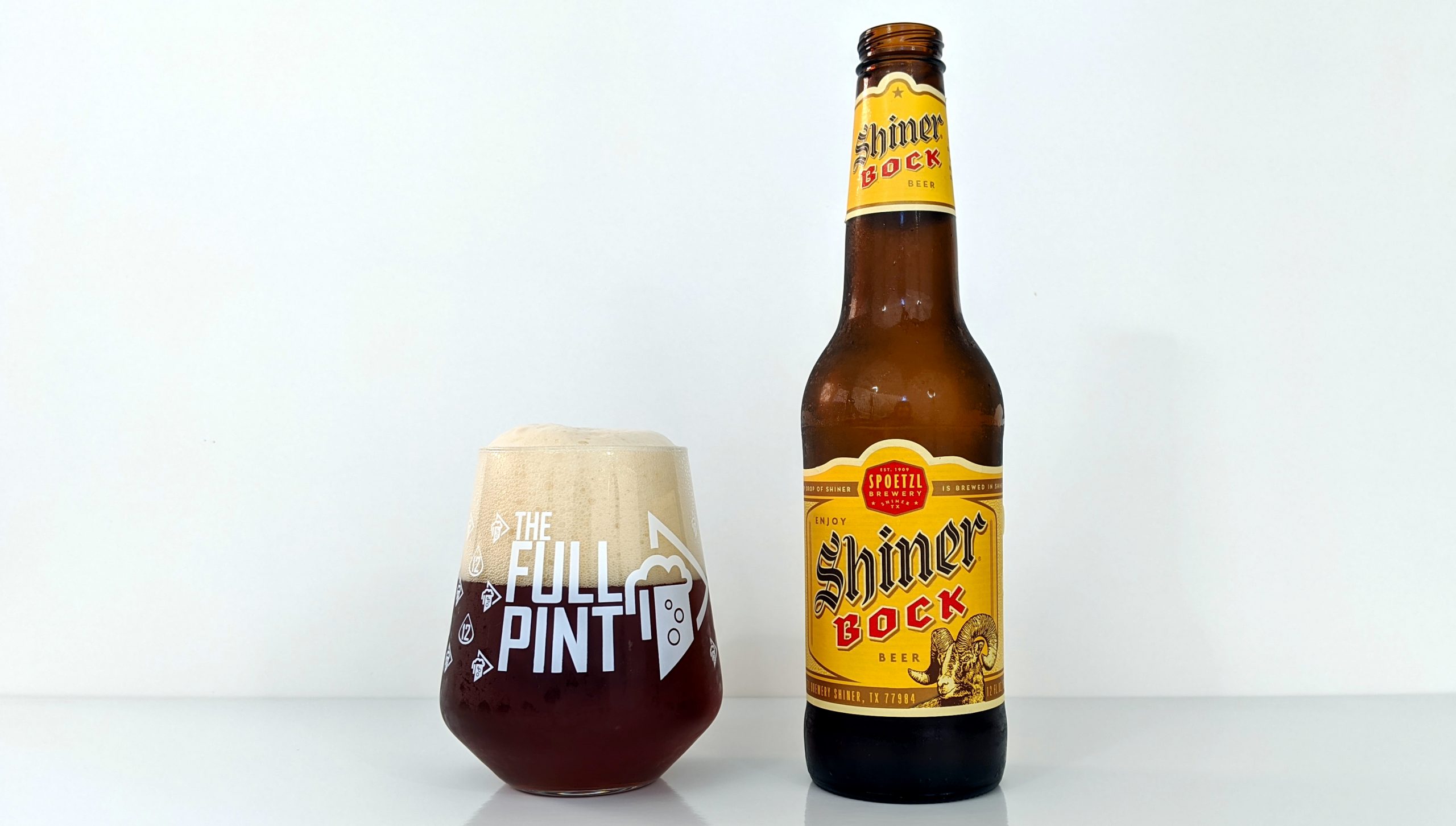 Spoetzl Brewery – Shiner Bock – 12oz bottle served in Rastal Harmony glass – 4.4% ABV
Background
Brewed since 1913, Shiner Bock, perhaps in competition with Lone Star Lager, may be the official beer of Texas. The style of this beer is a bit continuous because Bocks are strong German-style lagers. Shiner Bock weighing in at a svelte 4.4% ABV is out-of-bounds for Bocks, which bottom out at 6.3%. Despite this, the major online rating websites list it as Bock. Spoetzl calls it an American-style Dark Lager on its website.
Review
I'm reviewing Shiner Bock from a twist-off 12oz bottle from a 6-pack. Into my glass, Shiner Bock is clear ruby in color with towering tan foam that sticks around for an impressive 3 minutes before collapsing. Bringing up the glass, Shiner Bock has an aroma of Raisin Bran cereal, whole wheat bread rolls, and dark cherries – not too different from traditional German Bocks. Taste-wise, Shiner Bock is fairly malt-forward but lacks the sweetness and body of its namesake style. Though Shiner Bock is significantly darker in color, the body doesn't seem to match up coming across as lean but very drinkable. Cherry and raisin flavors persistent with very little bitterness for balance. Just a touch of roastiness is about all you get from its impressively dark facade. Perhaps the high point is its wonderfully clean finish, which tempts you to crack open another without hesitation.
Perceived Specs for Shiner Bock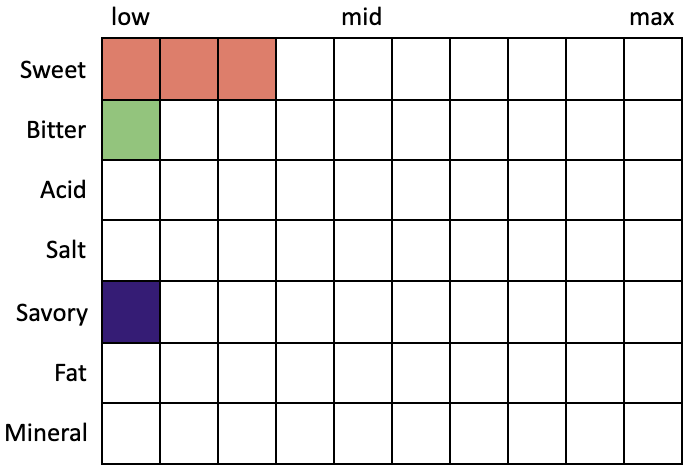 Conclusion
Though it isn't a Bock in a traditional sense, Shiner Bock is a wonderful beer for two major reasons. First, it is relatively flavorful compared to most beers in its market segment (pale, flavorless, macro lagers). The aroma especially is reminiscent of stronger, malt-forward German dark lagers. Second, it is below 5% making it a great session beer. That unusual combination of a locally-made, low alcohol, dark lager places Shiner Bock as an American classic along with Yuengling.
VERDICT: 80 pts (GOOD)
*         *        *
The Full Pint is a fully independent website dedicated to bringing you the highest quality reviews of today's craft beer. Our team has no financial conflicts of interest with the beer industry in order to give you the least biased information out there in today's craft beer world. Please use the comment section below for general comments about this beer and/or our review. For more information on how we review beer read here.