Review – Full Sail 21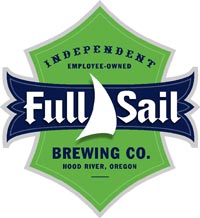 Full Sail: Twenty-one years ago, we dreamed of opening our own little brewery. Somewhere really cool. Somewhere like, oh, Hood River, say. That dream became a reality, and now here we are celebrating our 21st birthday. Yeah, we're finally old enough to drink our own beer.
Appearance: Dark ruby red, with a bit of clarity.  You can see bubbles dancing to the top. Starts with a 1/2 white head that subsides to an 1/8 inch.
Aroma: Pumpernickle and Munich malt.
Taste:  Twangy bitterness, some caramel malt, a little bit of bitter hop spice. Finishes with a strong bitterness and slight alcohol warmth. The bitterness lingers.  There is a bit of grain in there, but I cannot pinpoint what grain it would be. As it warms, more sweetness peaks through, but not a lot.
Mouthfeel: Not too thick, not too thin. The bitterness hits the middle of my tongue and curls it a tad.
Overall: A great beer for this time of year.  As of this writing, I haven't finished the 22oz bottle, so I am not sure how this 8% will treat me.  If you like Troegs Troegenator, you will really dig this.