New Glarus Brewing Fat Squirrel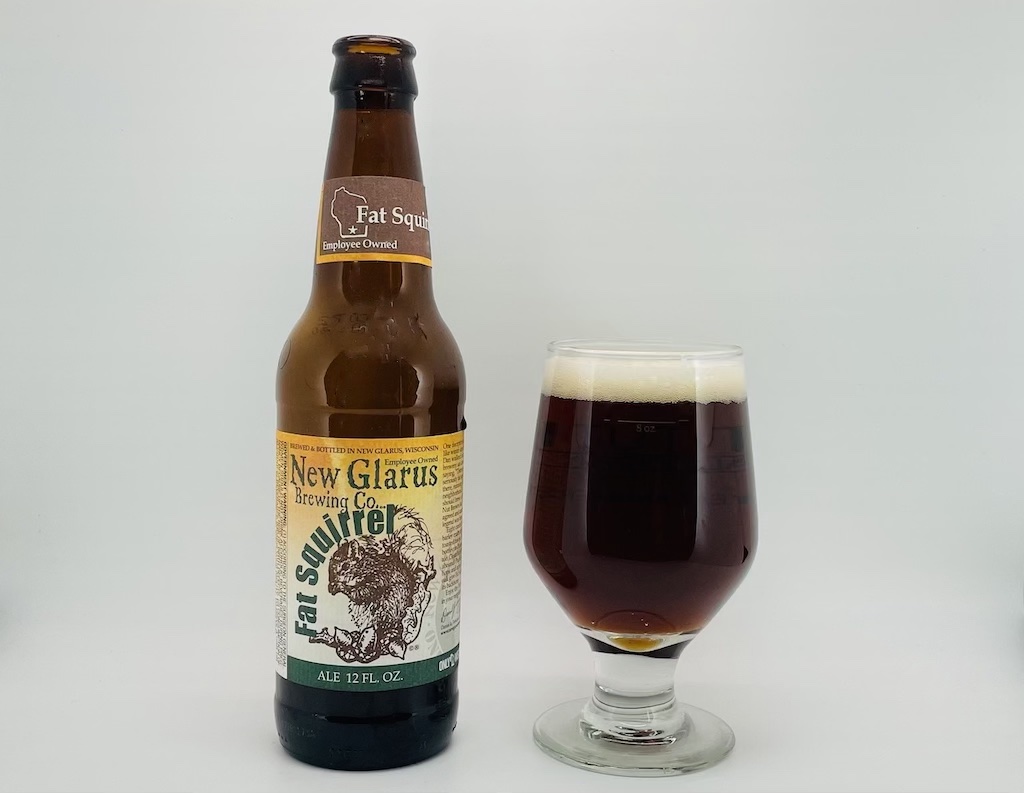 From New Glarus Brewing: 100% Wisconsin malt of six different varieties impart the natural toasted color to this bottle conditioned unfiltered ale. Clean hazelnut notes result from these carefully chosen barley malts.
New Glarus Brewing – Fat Squirrel – 12 oz. bottle Served in a 10 oz glass. 5.8% abv.
New Glarus is a craft brewer's brewery. Dan and Deb Carey have been cranking out pitch-perfect examples of nearly every beer style for decades. It's been at least a decade since I had any Nut Brown Ale, so I am excited to dive back into the style.
Appearance: Crystal clear mahogany brown.Thin off-white head with moderate retention.
Aroma: Subdued caramel and toast, wisps of coconut and coffee. It doesn't slap you in the face, but your mind starts to fill in the space.
Flavor: Light but firm bitterness, with moderate yeast esters of peach and and a hint of pear. The malt is more subdued than the aroma, which is surprising to me. The baked bread and caramel malts are there, and do not weigh the palate down at all.
Overall: Nut Brown Ales are an object of a bygone era of craft beer. Unlike the rise of German and Czech-style lagers in the United States, English-style ales are not coming around as quickly. I get the sense this beer is meant to be consumed en masse during a lively round of conversation, and we are not supposed to talk about the beer at all. Hydration, not contemplation.