New Belgium Prickly Passion Saison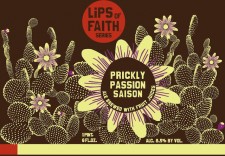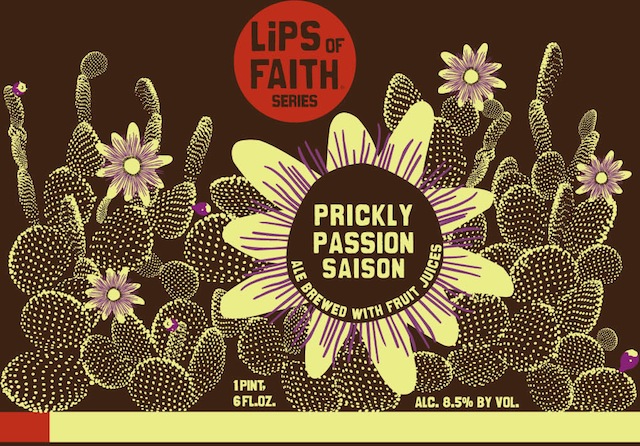 From New Belgium – In a fruit medley of passion fruit and prickly pear, Prickly Passion Saison is New Belgium's return to farmhouse ales.  The fruit juices combine with the tropical esters of an earthy Saison yeast, creating a broad and reaching mango-like character.  Deemed "ostentatiously amber," this Lips selection is guaranteed to provoke the palate.  ABV 8.5%.
New Belgium – New Belgium Lips of Faith Series Prickly Passion Saison – On tap at Naja's Place – 8.5% abv.
Appearance:  Pours amber tinted gold. White froth on top that never leaves.
Aroma:  Fruity belgian yeast.
Taste:  Fruity belgian yeast. Clove. Fruit (apple, pear, grape).
Mouthfeel:  Full bodied very lively carbonation.
Overall: This beer didn't meet my expectation, which largely hinged on my imagination. The name/concept sounded awesome, the graphic for the beer looked great, but the beer was just a Belgian golden for me.