Lakewood The Temptress
From Lakewood Brewing – This seductress is like dessert in a glass. It pours with a thick milk chocolate head. Chocolate and caramel malt give it a complex and rich body. Lower carbonation gives the beer a silky mouthfeel. She's voluptuous and will sneak up on you with soft alcohol warmth. Take your time with her and she'll reward you.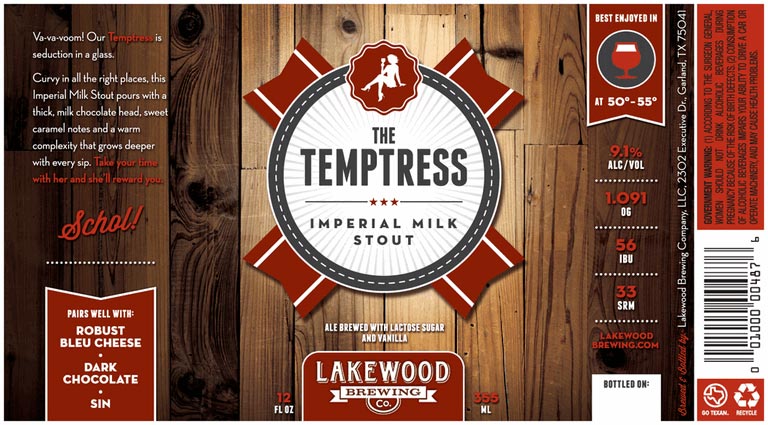 Lakewood Brewing – Lakewood The Temptress – 12 oz. bottle poured into a goblet. 9.1% abv.
Appearance:  Pours black with a khaki sudsy head.
Aroma:  Brownie mix, cocoa, licorice, chocolate chip cookies.
Taste:  Medium roasted malt, milk chocolate, faint spicy hops. Alcohol well hidden!
Mouthfeel:  Very creamy/fluffy. Moderate carbonation.
Overall: This beer is damn near perfect. While I love and appreciate a sharp roasty Imperial Stout, this was very smooth and milk chocolatey.