Hess Grazias Vienna Cream Ale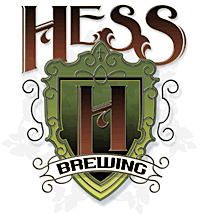 From Hess Brewing – Go ahead, order extra Jalapenos. This craft twist on a 170 year old Mexican-style beer with old-world Austrian heritage is the fire-extinguisher your mouth needs. Now, before your head explodes, or you lose it like Maximilian (look it up!), quench your thirst with three malts and German & Czech hops. Ahhhh….have another.
Hess Brewing – Hess Grazias Vienna Cream Ale – On tap at the brewery – 6.3% abv.
Appearance: Pours a cloudy light brown with a gathering of white swirls for head.
Aroma: Sweet dark sugars, fruity yeast.
Taste: Toasty malt, bitter German hops, burnt toast.
Mouthfeel: Full bodied, high carbonation.
Overall: Pretty tasty. Very unique. A little too big to be cream ale?