FiftyFifty Eclipse Imperial Stout 2010 (Evan Williams)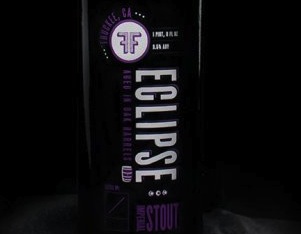 From FiftyFifty – 4 versions of Eclipse this year (2010). The lions share will go to Evan Williams Single Barrel. Barrels were 10-13 years old. These barrels were kept in an ambient temp storage situation. Approx 180 days in the wood. Should be somewhat bourbon forward with notable barrel character behind the spirit. Beer may have thinned due to storage temp and mild vinous notes based on oxygen pickup during aging.
FiftyFifty Eclipse Imperial  Stout 2010  (Evan Williamns) – 22 oz. bottle with black wax – 10% abv. Enjoyed 2011 Thanks Jer!
Appearance:  Pours dark brown with tan edges. Looks silky.
Aroma: Bourbon, roast,vanilla and dark fruit.
Taste: Dark chocolate, bourbon and dark fruit. Graham cracker was found as well.
Mouthfeel: Medium bodied with low carbonation.
Overall: A truly well done beer. I was expecting it to be thicker, as are many of the bourbon barrel imperial stouts I like, but this was a bit more balanced all around.