Equilibrium Snow Pilsner
From Equilibrium Brewery: High elevation mountain peaks or a perfectly poured slow pilsner, we love all types of snow caps. Made with hops from a mountainous region often dusted with blankets of snow, we are to bring you our latest pilsner, Snow Cap. Pouring a crystal yellow with a billowy head, aromas and flavors of biscuit, lavender, and holiday spice greet you before a firm bitterness for balance."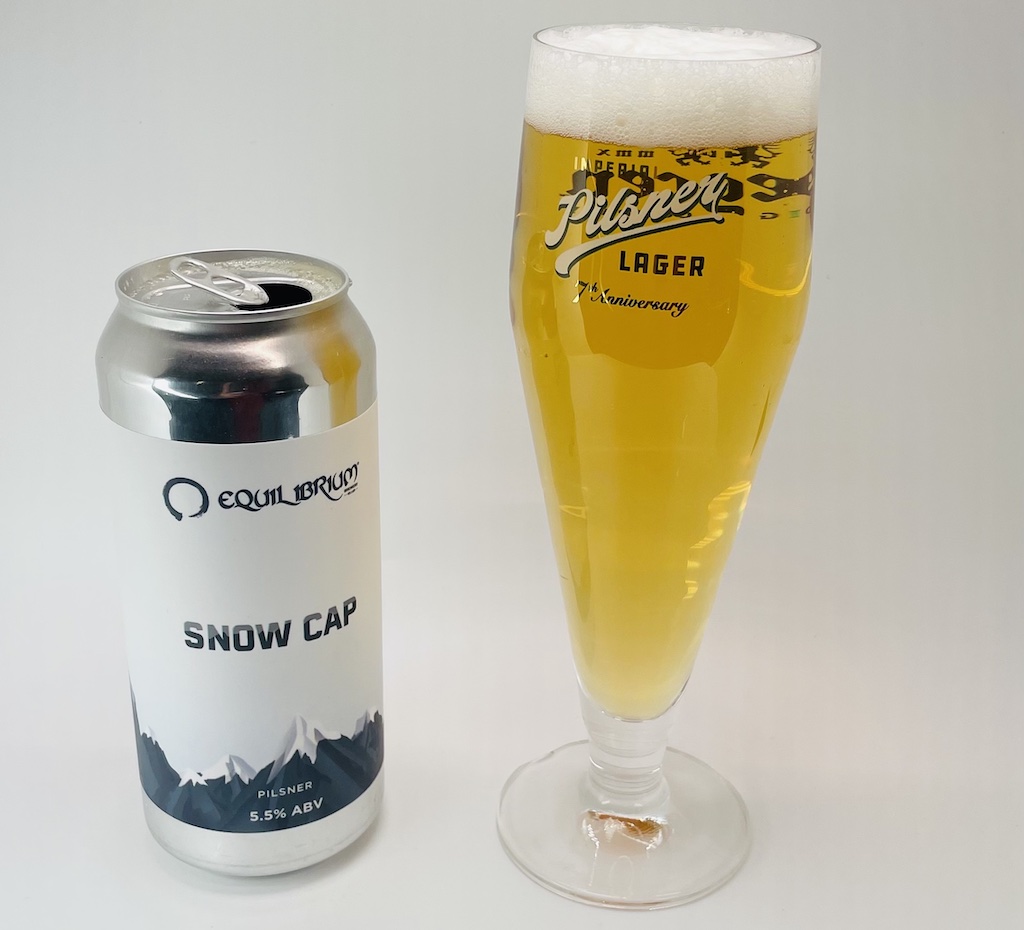 Equilibrium out of New York is known for high intensity modern beer styles; think hazy ipas, adjunct sours, and chewy stouts. When an Equilibrium pilsner-style came across my desk, my interest was piqued.
Equilibrium Pilsner – 16 oz can poured into a Pilsner Goblet. 5.5% abv.
Appearance: Golden hue, with newspaper bright clarity; that is to say, you can read newspaper print through it. Does anyone read a physical newspaper anymore? We need a new term. A nice pillowy white head sticks around, with excellent lacing of the glass.
Aroma: Fresh cut grass and white pepper. As it warms up, the malt and hops meld into white grape juice. Unique.
Flavor: Baguette, honey, with a medium bitterness. Hop flavor is more subdued than the aroma let on; European noble with a touch of citrus, but still second fiddle to the malt. Medium mouthfeel, this isn't quite as crushable as some of its Italian-style brethren. High carbonation, which is in-line for the style. This carbonation adds a bit of bitterness, too.
Overall: A much more traditional German-Style Pilsner that most American producers shy away from. It isn't flashy or sexy; it's secure and knows itself. I am impressed with the execution from a brewery otherwise known for over-the-top beer production. Understanding the background of the ownership and brewers, it makes more sense. They are all about flavor-driven beers, not necessarily extreme beers. Plus, what could be more refreshing than a nice pale lager!