Beachwood Thrill Seeker IPA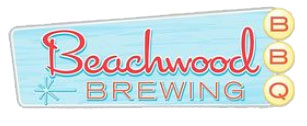 From Beachwood BBQ and Brewing – Thrill Seeker is a "West Coast-style" India pale ale that is sure to push your senses to the edge. It starts with a base of American 2-row malt and a restrained dose of extra light caramel malt to let the hops punch though. It's then generously hopped with Chinook, Summit, Centennial, and Simcoe for a massive citrus and tropical hop profile. Thrill Seeker is dry hopped with Simcoe and Chinook for an über fresh resiny aroma.
Beachwood BBQ & Brewing – Beachwood Thrill Seeker IPA – On tap at 38 Degrees – 7% abv.
Appearance. Pours a clear bodied  amber gold. Atop sits a modest off white head that eventually turns to a swirly film.
Aroma: Citrus bouquet of tangerine, grapefruit, orange. Floral, piney and a little dank.
Taste: Bitter earthy hops followed by a citrus burst of juicy hops.
Mouthfeel: Full bodied with modest prickly bubbles.
Overall: One of the best IPA's I've ever had. Amazing taste and aroma, and not too malty.