Wolaver's Organic Ales Retires Production After 20 Years
(Middlebury,VT) – In an interesting development, Wolaver's Organic Ales announced they will be ceasing production. They were a combined operation with Otter Creek Brewing. Speaking of Otter Creek, they are part of the Vermont craft beer revolution that is captivating enthusiasts around the country with their take on modern IPA recipes.  It would seem that some of these old world style breweries in New England will have to stay strong or adjust with the newer beer drinking trends that include these modern IPA recipes.
During the past few months we have received many messages from our loyal fans about the availability of Wolaver's Organic Ales  across our distribution footprint.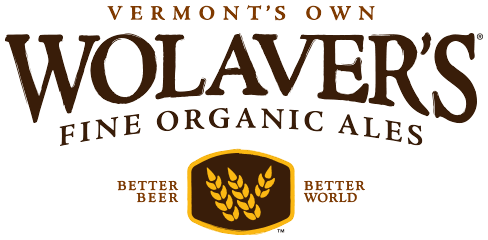 It's with a heavy heart that we announce today that we are retiring production of all Wolaver's brews after an amazing 20 year run.
With the end of the 2015 fast approaching, we have brewed and shipped our last batch of organic beer. This year's release of Alta Gracia Coffee Porter marks the end of our nearly 20-year history as the nation's first USDA-Certified Organic brand.
As pioneers of the organic craft brewing movement, we've learned a lot since 1997, and the successes of our brand can be attributed to the loyal, discerning fan base that have enjoyed our socially responsible beers through the years.
However, the rising cost and availability of organic ingredients has made it increasingly challenging to create an affordable product.
The retirement of the Wolaver's brand, however, does not symbolize a wavering commitment to sustainably crafting responsible beers.
As a pioneer of the Vermont craft brewing scene, we remain committed to transparency, and we believe our customers have the right to know what's in their beer. In 2013, our ingredients were verified by the Non-GMO Project, an organization that educates consumers about genetically modified organisms.
While we will no longer produce the organic, Non-GMO verified beers in the Wolaver's family, we are currently working with the Non-GMO Project to verify the ingredients of the other brands in our family, Otter Creek and The Shed, and we hope to complete the first stage of the verification process in early 2016.
This decision wistfully closes one door for us, but opens many more for the Otter Creek Brewing Company. We hope you'll continue to join us on this adventure.