Widmer Brothers Brewing Announces 30th Anniversary Plans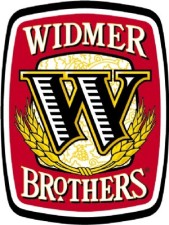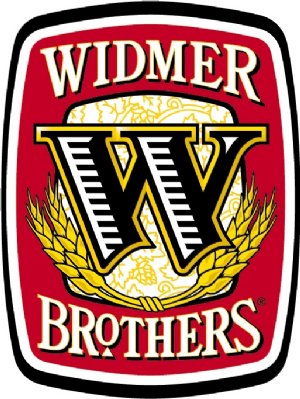 Portland, OR – Prost to 30 years of beer! Widmer Brothers Brewing today announced plans for its 30th Anniversary in 2014.
Headlining the brewery's 30th Anniversary celebration is the 30 Beers for 30 Years Series. Beginning in April, the month Widmer Brothers was founded in 1984, the brewery will brew and release 30 small batch beers, each brewed to commemorate a specific year and beer in the brewery's 30-year history. The 30 beers will be brewed at the brewery's 10-barrel pilot brewery at the Rose Quarter in Portland and distributed locally, both on draught and in 22-ounce bottles.
"The 30 Beers for 30 Years project is our way to tell the story of our brewery's 30 year history," said Rob Widmer, co-founder. "We had a lot of fun choosing the most memorable beers to represent each of the last 30 years, and we're excited to bring back some old favorites and long-forgotten releases for this series. The project is pretty ambitious, but we're looking forward to sharing the history of the brewery in the best way we know how – with beer."
Widmer Brothers is tapping some of Portland's best creative talent for the 30 Beers for 30 Years label designs. Thirty different local artists and designers will design label art for the beers in this series based on their interpretations of the beer, making for a unique look at the past 30 years of Widmer Brothers Brewing.
Additionally, Widmer Brothers will be brewing six limited release collaboration beers with six of Oregon's most innovative breweries to help celebrate the brewery's 30 years of brewing in Oregon. The beers will be released in select markets on draught and in 22-ounce bottles throughout the year, beginning in April.
The six collaborations include releases with Boneyard Beer, Breakside Brewery, 10 Barrel Brewing, Gigantic Brewing, Ninkasi Brewing, and Deschutes Brewery.
"It's amazing to look back at the last 30 years and see how far we've come as a brewery, as a community and as an industry. We're extremely grateful for all the support we've received over the last 30 years," said Kurt Widmer, co-founder of Widmer Brothers Brewing. "Beyond our 30 year anniversary, we also want use this opportunity to showcase and celebrate the unique camaraderie that exists between craft brewers, especially those of us fortunate enough to be part of Oregon's brewing and beer communities."
Portland-area beer drinkers should be on the lookout for the 30 Beers for 30 Years series starting in early April, and continuing through April 2015. All beers will be available locally in 22-ounce bottles with specially designed labels. New beers within the series will be announced and released throughout the year.
The collaborations with Oregon breweries will receive a wider distribution. Fans of Widmer Brothers and the collaborating breweries can expect to see these releases in Portland, Seattle, San Francisco, San Diego, Minneapolis, New York City, Boston, and Philadelphia.
Please visit www.widmerbrothers.com for more information about Widmer Brothers Brewing, or follow Widmer Brothers on Facebook for the latest brewery news and happenings.
About Widmer Brothers Brewing
Founded in 1984, Widmer Brothers Brewing is celebrating 30 years of beer in 2014. Founders Kurt and Rob Widmer helped lead the Pacific Northwest craft beer movement in 1984 when, in their 20s, they began brewing unique interpretations of traditional German beer styles. In 1986, Widmer Brothers Brewing introduced the original American-style Hefeweizen, which elevated the brewery to national acclaim. Since then, the brewery has continued to push the boundaries of craft beer, developing a variety of beers with an unapologetic, uncompromised commitment to innovation.
Based in Portland, Ore., the brewery currently brews a variety of beers including Alchemy Pale Ale, Hefeweizen, the Rotator IPA series, Drop Top Amber Ale, Pitch Black IPA, Nelson Imperial IPA, a full seasonal lineup, and a series of limited edition beers.
www.widmerbrothers.com – @Widmer_Brothers – facebook