Wicked Weed Brewing Red Angel Pre-Sale
Asheville, NC – Wicked Weed Brewing to pre-sell bottles of Red Angel, American Sour with raspberries, saturday, February 28th, ONLINE. Bottles released and available for purchase Sunday, March 29th.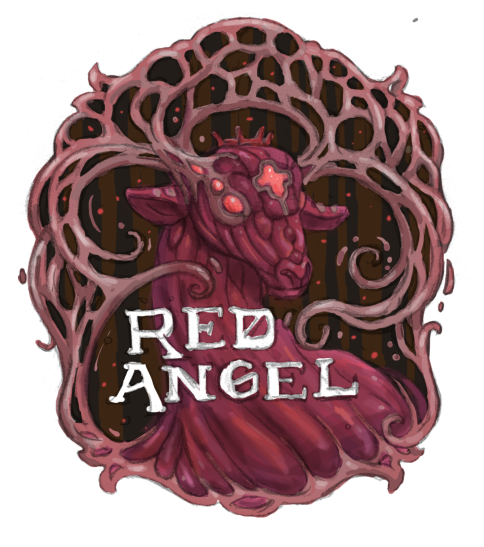 Wicked Weed Brewing is set to release an extremely limited number of Red Angel bottles, the first of a once-a-year release from the Angel Series. This vibrant, 7% abv, blood red sour ale received 1.5 pounds of fresh raspberries per gallon and was then carefully aged in red wine barrels for nine months. After this barrel-ageing period, the beer was blended onto another pound of raspberries per gallon totaling one ton of raspberries and eleven months of ageing.
Pre-sale of 150 cases will occur on February 28th at 12pm (noon) with up to a 12 bottle per person limit (6 bottle minimum purchase also available). Purchase of 1 case will include a Red Angel glass and an 8oz pour of Red Angel, while purchase of a 6 pack includes a Red Angel glass. Purchased bottles will be available for pickup in person via a VIP line Saturday, March 28th beginning at 12pm and Sunday, March 29th beginning at 12pm at Wicked Weed's Funkatorium (147 Coxe Ave).
Red Angel is scheduled for a 12pm tapping on Saturday and Sunday in the Funkatorium Tasting Room with Red Angel merchandise available for purchase.
The regular bottle release and sale is scheduled for Sunday, March 28th at 12pm at $18.95 per bottle with a 6 bottle per person limit.
For all official rules regarding the pre-sale and bottle release sale, read below.
The Pre-Sale: On February 28th at 12pm, 150 cases will go on sale online (Link posted day of on Facebook, Instagram, and the brewery website).  Limit one per-person.
There are two purchase options available: $228 (plus NC sales tax and service charge) purchases 1 case (12) of Red Angel or $114 (plus NC sales tax and service charge) purchases 6 bottles of Red Angel. This purchase is either/or and is still a limit of one per person.
The Pre-Sale Rules:
All ticket buyers must be 21 years or older.
The individual who purchased the ticket must be present with a valid ID and print out or mobile conformation of their ticket.
Only individuals with a valid ID and a ticket in their name can pick-up their allotment.
If an individual's name appears on more than one ticket, one of those ticket and bottle sales will be null and void. This rule exists to ensure that no one individual has a monopoly or unfair advantage regarding the number of bottles allotted per person.
The Pre-Sale Bottle Pick Up:
There will be 2 sessions for pre-sale bottle pick up.
Saturday, March 28th @ 12pm
Sunday, March 29th @ 12pm
Regardless of when you choose to retrieve your bottles you must have a valid ID that matches the name on your ticket.
NO PROXIES. If any individual other than the ticket purchaser attempts to pick up the pre-purchased bottles, those bottles will be forfeited back to Wicked Weed. The no proxy rule is in place to ensure that as many people as possible have the chance to purchase bottles. We cannot under any circumstance ship bottles. By purchasing a ticket you acknowledge that you are obligated to pick up your bottles in person.
The Bottle Sale:
Regular Red Angel bottle sales will commence Sunday, March 29th at 12pm at The Funkatorium (147 Coxe Ave).  6 bottle maximum per person.
The line will form outside the patio roll door. All individuals waiting in line will be ID'ed and issued a numbered wristband in the order in which you arrived.
No individual may go through the line twice.
Because of the limited quantity of bottles it is highly plausible that we sell out and therefore offer our apologies in advance for anyone waiting in line who is not able to purchase Red Angel.
About Wicked Weed Brewing
Wicked Weed Brewing is based in Asheville, North Carolina. Opened in December 2012, the original brewpub consistently hosts 25+ beers on tap including hop forward, West Coast style ales, open fermented Belgians, and barrel-aged sour and wild beers. With the opening of the second location, The Funkatorium, in October 2013, Wicked Weed is striving to become the largest producer of barrel-aged beers in the Southeastern United States. Wicked Weed Brewing was awarded a gold medal for both 100% Brettanomyces Serenity in 2013 and Mompara Honey Ale in 2014 at the Great American Beer Festival. In addition to these beers, Wicked Weed is known for producing Freak of Nature Double IPA, Coolcumber Ale, Tyrant Double Red Ale, Hop Burglar Blood Orange IPA, Black Angel Cherry Sour and Oblivion Sour Red. Most recently, Wicked Weed announced plans to open a 40,000 square foot production facility by fall 2015.
www.wickedweedbrewing.com – @WickedWeedBeer – facebook