West Sixth All Set To Can Its Amber Ale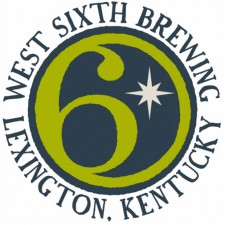 Big Announcement: We're canning a second beer! Starting in just 2 or 3 weeks, we're going to can our second beer — our Amber!
We'll begin canning our Deliberation Amber, under the name West Sixth Amber, next month.  This beer has been available on draft in Lexington for a few months, and the response has been tremendous.  We're excited to be able to offer it to our fans in a can.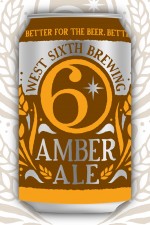 We're really proud of this beer — we've been serving the Amber in the taproom since we opened, and it has consistently been our second most popular beer (after the IPA). For those of you who haven't made it in yet, it's an American-style amber ale which focuses on balance — full flavored, and not dominated by malt or hops.
It's currently available on draft in central Kentucky and will be available throughout Kentucky in cans in just a few weeks!
We continue to be the only brewery in Kentucky to can beer.  We love the can because not only does it help the beer stay fresher longer than a bottle, but it is also much better for the environment.  Cans are much more likely to be recycled than bottles, and they can be taken lots of places that bottles can't – like at a pool or on the lake.
In the mean time, if you're as excited about this as we are — there's something you can do to help. Start asking retailers about it now — restaurants, liquor stores, grocery stores, wherever you buy beer. It's pretty easy to do — when you're in any one of these places, or when you're checking out, ask if they have the "new West Sixth Amber" in yet. We've consistently found that word of mouth is the best way to convince retailers that they should carry our beer! It really makes a huge difference, and we appreciate the help.
If you've made contact with a retailer, bar, or restaurant, or know of somewhere that we should be but currently aren't, you can fill out this form to let us know and we'll reach out to the retailer directly.
Cheers –
Ben, Brady, Joe, and Robin
Your friends at West Sixth