Upland Brewing Announces Upland Valley Weizen Release
(Bloomington,IN) – Upland Brewing Co. announced today that Upland Valley Weizen will be on tap at all Upland retail locations starting June 20th. Named after the beautiful, yet rugged, terrain surrounding Bloomington and Upland Brewing Co., Weizen is the perfect Summer brew! Weizen is a very small batch beer and consequently will only be available at Upland locations in Bloomington, Indianapolis, and Carmel, Indiana.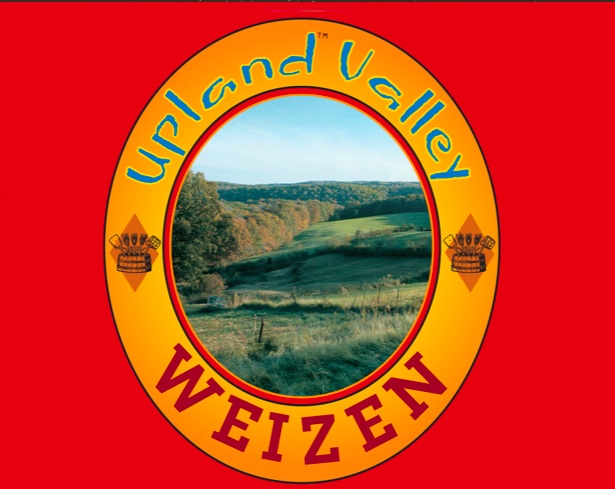 Beer Description: A German-style Hefeweizen brewed with all-German hops and an all-German malt profile as well. Upland Valley Weizen has a wonderful aroma and flavor of banana and clove, however no spices are used in this cloudy brew. All of the aromas and flavors come from the special yeast used specifically for the Hefeweizen.
5.25 % ABV 11.8 IBUs 13.0 Starting Gravity
About the Brewery: Located in Bloomington, Indiana, Upland's rich history dates all the way back to 1998. Taking traditional recipes and making them a bit more awesome, Upland Brewing Co. came up with their own recipes rooted with inspiration from good beer and good friends, providing a fresh local option to their communities. The name Upland comes from the term geologists gave to this area of Southern Indiana land which was never overrun by the glaciers that flattened much of Indiana's landscape. The adversity of the land bred independent thinkers who had strong wills, a connection to the land, and a wry sense of humor about life. Upland's approach to brewing beer honors the spirit of these people and this place.
Other Upland Beers: Helios Pale Ale (Gold and Professional Best of Show 2013 Indiana State Fair, Gold 2011 BTI World Beer Championships), Upland Wheat (Gold 2011, 2010 Bronze 2006 Indiana State Fair, Bronze 2009 BTI World Beer Championships, Gold 2002 Great American Beer Fest), Schwarz (Gold 2013, 2012 Indiana State Fair, 2012 Best of the Midwest Dark Lager United States Beer Tasting Championship, Silver 2010 Indiana State Fair), Teddy Bear Kisses(Gold 2011, 2010 BTI World Beer Championships).