Two Roads Brewing Expands Distribution to Virginia
(Stratford, CT) – Two Roads Brewing Company of Stratford, CT announced today that the brand will be rolling into the rest of the Commonwealth of Virginia starting the week of February 19th. Two Roads is proud to be continuing their partnership with Specialty Beverage, who currently oversee distribution of Two Roads products in Northern Virginia.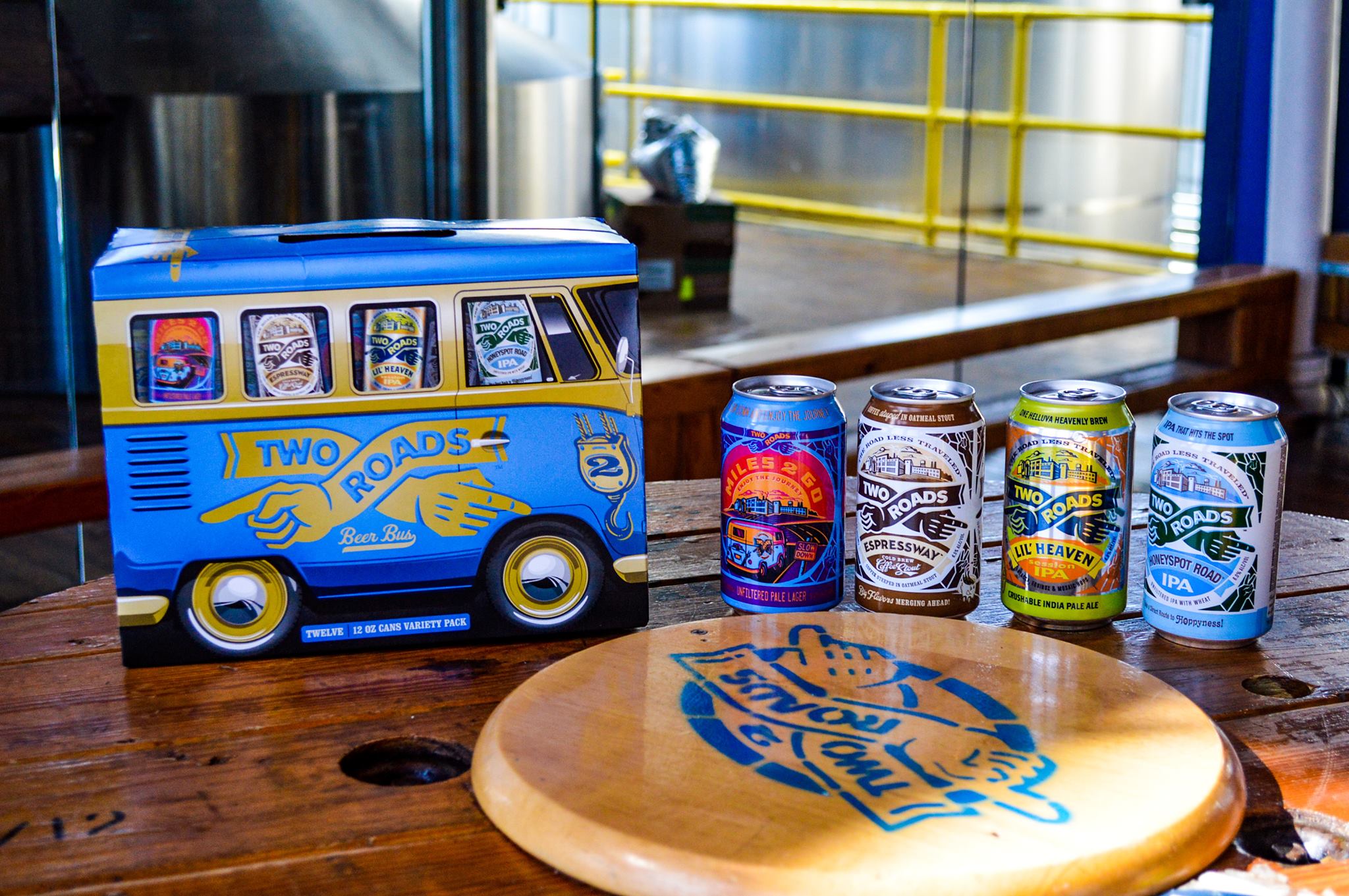 The launch will begin the week of February 19th with a series of kick-off events throughout the state. Two Roads is distributed in 13 states plus DC, Ontario and Europe.
"Since launching Northern Virginia in May of 2017, we have worked with our distributing partner, Specialty Beverage, to bring our Road Less Traveled offerings to the Virginia craft beer community," said Director of Sales Meghan Zachry. "Based on our great partnership with Specialty and the enthusiastic fan base that has welcomed us in the northern portion of the state, we are excited to expand our footprint throughout the entire state of Virginia."
Two Roads Brewing Company was founded in 2012 by four friends who dreamed for years of starting a craft brewery. The company they created fosters a "road less traveled" philosophy in the beers they make and how they make them. In that spirit, Phil Markowski, their award-winning Master Brewer and 30 year craft beer veteran has created an extensive lineup that takes a unique twist on classic beer styles.
"Specialty Beverage continues to be committed to working with the growing industry's best brewers and suppliers," added Specialty Beverage Brand Development Manager Alexis Goldstein. "After our launch of the Northern Virginia market last May, we are excited to announce that we have expanded our territory rights of Two Roads Brewing Company and will now be able to offer this delicious liquid to retailers and consumers across the state of Virginia."
For complete list of events, see the Two Roads website: https://tworoadsbrewing.com/events#VA
ABOUT TWO ROADS BREWING COMPANY
Two Roads opened its doors in December 2012 having earlier acquired and renovated a 100-year-old vacant, brick factory building in Stratford, CT. Its name and philosophy are inspired by the Robert Frost poem "The Road Not Taken"—a philosophy brought to life in the beers they create using the highest quality brewing and packaging equipment. Two Roads tasting room is open every day; for more information go to www.tworoadsbrewing.com
ABOUT SPECIALTY BEVERAGE
Originally founded in 1991, Specialty Beverage began distributing craft and imported beer, cider, wine and non-alcoholic beverages throughout the Commonwealth of Virginia. Over the next two decades, as consumer interest and demand for these quality products continued to accelerate, Specialty Beverage was acquired by the Sheehan Family Companies in 2009.