Twisted Pine Releases Hoppy Man IPA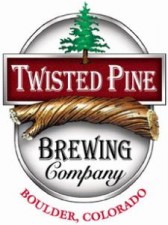 Twisted Pine Releases A Monster of an IPA Hoppy Man Imperial IPA to be offered Colorado Boulder, Colorado –  Twisted Pine's much anticipated Hoppy Man Imperial IPA will be hitting select liquor store shelves in 22 oz bottles on February 15th 2010. The beer will be pre- released in the Twisted Pine Ale House on February 12th. This big, bold IPA pours a whopping 10.5% alcohol and is bursting with aroma provided by generous dry hopping. The beer has a massive grapefruit aroma in the nose with 107 IBU's hiding behind its high alcohol content.

"When it comes to making a great IPA, balance is the hardest part to achieve," says owner Bob Baile. "We are all very proud of Hoppy Man and I think we hit the nail on the head with this one."
Hoppy Man is hopped 6 different times with a variety of hops including Northern Brewer, Chinook, Simcoe and Cascade providing multiple layers of flavor and a fantastic aroma. "We were striving for a much more complex Imperial IPA when we brewed this beer," says brewer Jeff Brumley. Hoppy Man was initially brewed as an experimental beer for the Great American Beer Festival but is back by popular demand. Don't miss the opportunity to taste this limited release beer, only a small amount has been brewed and it will go fast.
Hoppy Man joins Twisted Pine's high-end Timberline Series along with Reilly's Oak Whiskey Red, Billy's Chilies and Espresso Stout.
###
Based in Boulder, Colorado Twisted Pine Brewing Company has been handcrafting beer since 1995. They are the brewers of such favorites as "Hoppy Boy IPA," "Raspberry Wheat Ale" and "Billy's Chilies." The Ale House is a very popular local hangout and boasts 16 taps, 5 rotating. Twisted Pine is active with local charitable organizations and a strong believer in sustainable business practices.    You can find more information at www.twistedpinebrewing.com.