Tröegs Brewing News for Late Summer – Early Fall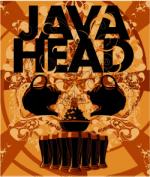 From Tröegs Tales Newsletter – JavaHead Stout Release, Facility Expansion, and the release of Fall Seasonal Dead Reckoning Porter.
JavaHead Stout contains a blend of locally roasted espresso and Kenyan coffee beans by St. Thomas Roasters in Linglestown, PA.
This recipe is based off of our original 2005 oatmeal stout. After the boil the hot wort passes through our hopback vessel packed full of whole leaf hops and a bed of coffee beans – akin to a French press – intensifying the coffee nose and releasing hints of coffee flavor. The result is a lush oatmeal mouthfeel balanced with cocoa, roast and subtle coffee flavors.
JavaHead will only be packaged in 22oz. bottles on August 25th and will be available throughout our normal distribution.
More Fermentation Tanks Arrive!
We recently completed the installation of four new 120-barrel fermenters and a 250-barrel aging tank. The tanks were brought into the brewery in mid-July and early August and all the tanks will be fully operational by the first operational before the end of the month.
We continue to see nice growth in our new markets and in our long-time markets, explains Chris Trogner, co-owner of the brewery. This expansion will take some of the pressure off Mad Elf production and help us keep up with increased demand for Hopback Amber Ale and Troegenator Doublebock.
The fermenters, fabricated by the Sprinkman Company based in Madison, Wisconsin, each stand approximately 19-feet-tall, nine feet in diameter and have a 3,720-gallon capacity. The 250-barrel aging tank has a capacity of approximately 7,800 gallons.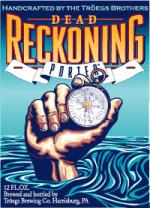 Dead Reckoning Porter (Fall Seasonal)
Our next seasonal, Dead Reckoning Porter, is starting to ship to restaurants and retailers throughout our distribution network.
Dead Reckoning is unfiltered and weighs in at 5.8% abv and 53 IBU's. It features Pilsner, Caramel, Chocolate and Roasted malts along with Chinook and Vanguard hops. The outstanding taste and flavor of Dead Reckoning originates in the chocolate and roasted malts,‰ says John Trogner. There is a nice hoppiness in the front of the beer, followed with a rich, smooth cocoa mouth feel.
Dead Reckoning should be available through October.
Special Batch of Nugget Nectar
In honor of the Great American Beer Fest, New York Beer Week, Cleveland Beer Week and Baltimore Beer Week we have brewed a small batch of Nugget Nectar. The vast majority of this beer is going into firkin and casks for special events, with a limited amount of 22 ounce bottles available at Troegs Brewery. Look for Nugget Nectar on cask and in firkins around the Philadelphia, Pittsburgh, State College, and DC markets for a limited time. 22 oz. bottles will be available in the Troegs Tasting Room on Tuesday, August 25 until supplies last.
Find out more info on all this by visiting troegs.com!