Tour of Colorado – Avery and SKA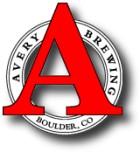 Tour of Colorado
5 Days ~ 13 brewers ~ 426 Miles ~ 42,000 Vertical Feet
Avery/Ska brewers set to embark on a five day, 426 mile ride for charity and craft-brewing brotherhood

Boulder, CO– It's not every day that your boss tells you to take a free, paid week off of work, ride across Colorado, stop at brewpubs, drink some beer with your bros and raise money for charities along the way. Then again, Avery Brewing Company isn't your everyday business.
On Monday, July 20th 2009, 13 brewer-cyclists will depart on their bicycles from Avery Brewing Company in Boulder to kick off the first ever brewers Tour of Colorado; a five day, 426 mile journey over 9 mountain passes from Boulder to Durango. En route, these thirteen hearty souls will be stopping at microbreweries and brewpubs in an effort to bring together Colorado craft brewers and encourage the fledgling spirit of collaboration and camaraderie that has taken hold in the craft beer industry.
According to Avery Brewing President/Brewmaster Adam Avery, "The passion we put into our beer is the passion we have for life. We've always brewed big, challenging beers and so we're choosing to challenge ourselves in the same manner." "What we've come to realize over the years is that despite supposedly being competitors in the marketplace, most all breweries in Colorado are fighting the same battle for good beer, preaching the same message of 'quality over quantity,' and living the same Colorado lifestyle. The Tour of Colorado is our effort to focus on those common threads and support the industry."
Each evening, after the day's riding is finished, host breweries along the course will be holding fundraisers with the Avery team, with profits from pint sales, raffles and auctions going to local charities. The ride will be marked with a kickoff party raising money for Community Cycles (a local bike charity) at the Avery Tap Room in Boulder on Sunday, July 19th and will conclude with the tapping of Wheelsucker Wheat Ale at the Ska Brewing Company in Durango, Colorado on Sunday, July 25th. Wheelsucker Wheat Ale is a collaborative beer between Avery Brewing Company and Ska Brewing Company, brewed to commemorate the inaugural Tour of Colorado and celebrate the fraternity of Colorado craft brewers.
Established in 1993, Avery Brewing Company has developed a reputation as one of the most daring and forward-looking breweries in the nation.  They are the brewers of Avery IPA, The Maharaja Imperial IPA, White Rascal Belgian Wheat Ale,  Mephistopheles' Stout and eighteen other year-round and seasonal beers.