The Bruery Reserve Society 2011 Memberships Are Open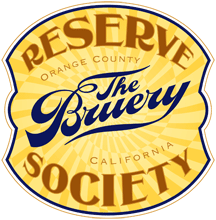 The Bruery In Placencia, CA has opened up Reserve Society 2011 Memberships to the public.
Read the new details of the membership, and important info regarding obtaining benefits.
2011 Reserve Society Memberships
The end of the 2010 Reserve Society is also rapidly approaching and we are preparing to accept new members into our specialty beer society.
Memberships will go on sale on November 1st at 9am PST through our new Reserve Society website (http://society.thebruery.com) and will end on December 31st at 5 PM PST.  Membership is $195 and includes the following for 2011memberships:
−    1 bottle 3 French Hens
−    1 bottle Sour in the Rye
−    1 bottle mystery special release
−    1 bottle Trois Poules Français (upon release)
−    1 bottle 2011 Black Tuesday (upon release)
−    Reserve Society t-shirt and insulated growler carrier (subject to change)
−    Access to purchase special bottle release allocations with 15% discount
−    15% off all Tasting Room purchases
−    15% off of draft beer flights and Bruery beer at The Bruery Provisions (Cannot be          combined with other offers or discounts)
−    First right of refusal for 2012 membership
−    Access to special growler fills
−    Access to Reserve Society-only events (additional charges may apply)
−    Entrance for two to the Reserve Society Initiation Celebration (scheduled for mid-January)
Membership begins on January 1st, 2011 and ends December 31st, 2011.
We anticipate the following beers to be released to the Reserve Society in 2011:
−    Cigar City Collaboration – Special Edition (Doesn't have an official name yet)
−    Batch No. 50 (Grand Funk Aleroad)
−    Melange No. 1
−    Melange No. 3
−    100% Barrel Aged Cuir
−    Black Tuesday
−    Oude Tart
−    Trois Poules Français (Base of Three French Hens soured and 100% barrel aged with Syrah grapes added)
−    Many special "Provisions Series" beers
One change from last years' membership is that we are unable to offer shipping for the 2011 Reserve Society membership.   FedEx, UPS, and USPS rules do not currently allow the shipping of beer from a brewery to a consumer (just from a licensee to a licensee, or for the case of wine, from winery to consumer).  There is a fairly high risk that if we continue to ship to you, we will have issues with the packages being confiscated or destroyed once the contents of the packages are known to the shipper.  We apologize for the inconvenience, and we will work with our fellow craft breweries to have this policy changed.  We will, however, provide storage for all Reserve Society allocations until March 1st 2012.  It is the responsibility of the member to arrange for pick up.  A trustee can be designated at the time of purchase if the member is not local to The Bruery by having that person's name as the "Ship To" name.
We hope to see you at the January initiation celebration!
Cheers,
The folks at The Bruery