The Bruery Relaunches In Nevada With Wirtz Beverage
(Placentia,CA)  — Wirtz Beverage Nevada, along with The Bruery and Bruery Terreux, announced a new agreement this week for statewide distribution in Nevada.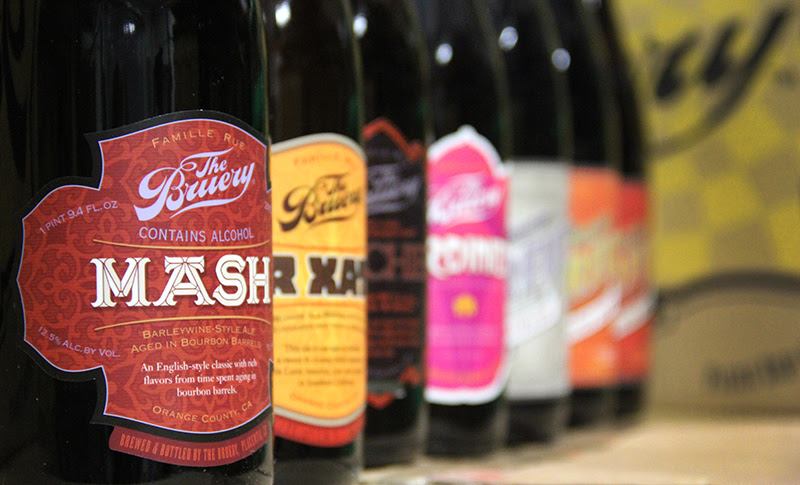 "We're very excited to be relaunching our brands in Nevada through Wirtz Beverage," said Jonas Nemura, Senior Director of Operations and Distribution at The Bruery and Bruery Terreux. "They've built a team of knowledgeable craft beer specialists within their impressive operations, which cover beer, wine and spirits. They represent a great balance of size with specialization."
Founded in 2008, The Bruery is a boutique craft brewery located in Orange County, CA that began as a small, friend & family run business by now Master Cicerone®, Patrick Rue. The Bruery focuses on barrel-aged and experimental beers, while Bruery Terreux, launched in 2015, concentrates on ales fermented with wild yeasts and souring bacteria.
The Bruery continues to craft unique classics, such as the hoppy Belgian-style golden strong ale Mischief® and the sessionable Belgian-style table beer, Jardinier®. Bruery Terreux, however, develops oak-aged sour ales like the immensely popular red wine barrel-aged Flemish-style red ale, Oude Tart® and the farmhouse-style, rustic and food-friendly, Saison Rue®. Located a few miles from The Bruery, Bruery Terreux has its own dedicated fermenters, barrel-aging cellar, bottling line, and two massive 250 BBL new oak foeders which allow Rue and his team to work exclusively on wild and sour beers in a state-of-the-art environment.
At launch, Wirtz Beverage Nevada will carry an assortment of beers from both portfolios, including Jardinier, Mischief and Or Xata® from The Bruery, in addition to Oude Tart, Rueuze® and Saison Rue from Bruery Terreux. An assortment of other styles and seasonals will also be available in the near future, in their distinctive 750 mL bottles and on draft. Staff from The Bruery and Bruery Terreux will be in the market March 2-5 at select events in Reno and Las Vegas.
"Wirtz Beverage is honored to now represent The Bruery and Bruery Terreux brands in Nevada," said Michael Shetler, Craft Brand Specialist at Wirtz Beverage Nevada – Vegas. "They strive for perfection in every beer they produce and they exemplify the ingenuity and creativity of American craft brewers everywhere. The Bruery has helped redefine how people think about beer and we are very excited to help spread that message across Nevada."
"I am so proud to partner with the dedicated beer experts at Wirtz Beverage," said Patrick Rue, Founder and CEO of The Bruery and Bruery Terreux. "Nevada is such a fun beer market, and I know there's a lot of opportunity for some culinary innovation when it comes to our beer and the amazing, innovative restaurants in Vegas."
Fans of The Bruery & Bruery Terreux can look for these releases in the state of Nevada immediately:
from The Bruery
from Bruery Terreux
Saison Rue®, farmhouse-style ale brewed with rye and fermented with brettanomyces. Released year round.
Rueuze®, gueuze-inspired oak aged sour blonde blend. Released once a year in limited supply.
Oude Tart®, Flemish-style red ale aged in red wine oak barrels. Released once a year in limited supply.