SweetWater Partners With Whole Foods Bakehouse To Create 420 Extra Pale Ale Bread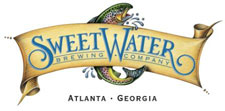 SweetWater 420 Extra Pale Ale Bread Makes the Most of Local Flavor for Fall
Atlanta, GA – SweetWater Brewery has partnered with Whole Foods Market to create a beer bread baked at Whole Foods Market's Bakehouse in Alpharetta.
SweetWater 420 Extra Pale Ale bread is made from spent grains (barley) from the SweetWater 420 Extra Pale Ale brewing process. This new bread will be offered in all stores throughout the Southeast beginning October 23rd and sells for $3.49 per loaf.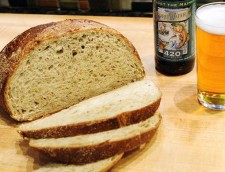 SweetWater 420 Extra Pale Ale is SweetWater's most popular local brew and is a tasty West Coast style pale ale with a stimulating hop character and a crisp finish. After brewing this award-winning beer at the Midtown Atlanta brewery, the grains used in the brew are delivered to the Whole Foods Market Bakehouse and used exclusively for the 420 Extra Pale Ale Bread. Pumpkin seeds and a rustic, nutty texture and crust round out the flavor profile.
Steve Schulte, South Region Bakery Coordinator for Whole Foods Market, said, "This is a great new bread for us and our bakers had a lot of fun developing a new recipe using SweetWater's grains. Partnering with a local brewery is something we've talked about doing for some time now, and the result is a hearty, delicious, local bread that's perfect for fall dinners and tailgating parties."
Steve Farace, Minister of Propaganda for SweetWater Brewing, said, "It seemed like a natural partnership – we make fantastic beer but we have leftover grains, so why not work with Whole Foods Market and see what we can come up with to make sure this tasty stuff finds a good home. The result is delicious, and it's all produced right here in Georgia!"
The 420 Extra Pale Ale bread bowl is ideal for tailgating, and pairs nicely with beer and cheese fondue, which also incorporates SweetWater 420 Extra Pale Ale. (Recipe follows)
Beer and Cheese Fondue featuring 420 Extra Pale Ale Bread
Ingredients:
* 3 cups, shredded sharp Cheddar
* 1/4 pound Gruyere shredded
* 1 rounded tablespoon all-purpose flour
* 1 cup SweetWater 420 Pale Ale
* 1 tablespoons spicy brown mustard
* A few drops hot sauce or horseradish (optional)
* A few drops Worcestershire sauce (optional)
* 1 420 Extra Pale Ale Bread – bake at 350 for 7-9 minutes.
Directions
Combine cheeses in a bowl with flour. Add beer to a small pot and bring up to a bubble over medium heat. Reduce the heat to simmer and add cheese in handfuls. Stir constantly, melting the cheese in batches. Stir in a figure-eight pattern with wooden spoon. When the cheese has been incorporated fully, stir in the mustard, hot sauce and Worcestershire sauce.
Hollow out the 420 Extra Pale Ale Bread to form a bread bowl. Pour the fondue into the bowl.
Make cubes from the leftover bread that was hollowed, dip cubes into the fondue and enjoy.
For more recipe ideas or Whole Foods Market locations near you, visit www.wholefoodsmarket.com.