SweetWater Brewing Unleashes BSP Quad From The Dank Tank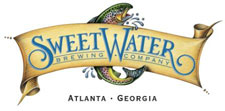 Experimental Brew Hits the Shelves in Atlanta and Beyond for a Limited Time Only
Atlanta, GA – SweetWater fanatics rejoice since the release of the newest creation from the notorious Dank Tank this week on Wednesday, February 17, coincidentally the thirteenth anniversary of the brewery. BSP Quad is the latest in the series of rarely released, experimental beers from the Atlanta-based brewing company. Beer lovers need to act fast to get a taste of this one-hitter, as the concoction is available for a limited time only and is sure to fly off the shelves.
BSP Quad is a Belgian Quadruple Ale with a sweet, caramel and chocolate roasted body, a rich mahogany color, and a little spicy finish from the Sterling hops. This Quad is 11% ABV, and comes in hefty 22 ounce bottles with the widely recognized ceramic Dank Tank label, and on draft as well. It's best enjoyed when refrigerated and will evolve over time if stashed with care in your cellar.
Dank Tank creations emerge from the dark side of SweetWater's brewers and are few and far between, meaning those in the know are clamoring to get their hands on this brew. Only 500 cases and 50 kegs of BSP Quad are shipped out of the brewery, primarily to Atlanta and a few other lucky cities in the Southeast, including Tallahassee, FL; Raleigh, NC; Charleston, SC; and more. Like past Dank Tank beers, BSP Quad will likely vanish in about six weeks… gone, but never forgotten.
To view a couple of photos from the  BSP bottling line, packing etc. visit: http://www.flickr.com/photos/sweetwaterbrew/
Upcoming SweetWater events:
Saturday, March 20 – Brew Your Cask Off – www.brewyourcaskoff.com
Saturday, April 17 and Sunday, April 18 – 420 Festival – www.sweetwater420fest.com