SweetWater Brewing – Results from 2013 – Outlook for 2014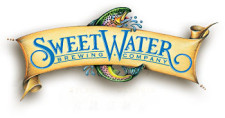 ATLANTA,GA – Roughly a year after completing its massive $19 million expansion, Georgia's largest craft brewery is enjoying smooth sailing, serving up sweet plans to grow its regional distribution, debut some new brews and flaunt a fresh set of cans.
SweetWater rounded out 2013 with more than 144,000-barrels sold – a 32-percent annual increase. Organic sales drove roughly 75-percent of overall growth in current markets, while a few new markets accounted for the remainder. SweetWater's flagship 420 Extra Pale Ale led in overall volume, experiencing a 22-percent increase over 2012, with IPA following closely after sales grew 46-percent. Knocking it out of the park, SweetWater's variety 12-pack – Tackle Box – experienced tremendous growth climbing a whopping 215-percent above 2012 numbers.
In 2013, the brewery began peddling its wares in news states for the first time in nearly five years, accounting for a large portion of its annual growth. SweetWater cast lines further north and west into in Kentucky and Louisiana last summer, but that's just the beginning. Looking into 2014, forecasts show SweetWater's beer set to flow into Virginia in the first quarter before moving on to Mississippi, Ohio and Texas later in the year, totaling 12 states for the Atlanta-based brewery by year-end.
First order of business for 2014 is Virginia. The brewery is northern-bound tapping into the state the last week of January. After careful planning, SweetWater proudly announces they'll be working with Virginia Eagle in the Northern Virginia and Charlottesville markets; Loveland in the Richmond; Capital Eagle in Washington DC; and Hoffman in Southeastern Virginia. Launch events and more details can be found on SweetWater's Virginia Facebook page.
SweetWater will also be showing off a new set of cans in the New Year. Pool, river and beach drinking just got better with two new beauties debuting from SweetWater's lineup – 12-oz and 16-oz cans of 420 Extra Pale Ale and IPA. The brewery is bringing in a new high-speed can filler from Krones and will begin pumping out fancy new aluminum-jacketed brews to cold boxes later this March, starting with Greater Atlanta and coastal communities then building out from there.
Whiplash White IPA was a smash as SweetWater's new Catch & Release winter seasonal in late 2013, but the brewery has even more new brews on tap in 2014. Second Helping IPA – a collaboration ale brewed with juniper berries benefitting The Giving Kitchen launched Jan. 14 as a limited release in the Greater Atlanta area. Brewers are hard at work building out something super special for SweetWater's 17th anniversary ale to kick off celebrations this February. Plus, with the newly expanded brewing system up and runnin', brewers have the chance to tap into their dark side and get creative with a handful of new high-gravity heavy hitters from the Dank Tank series planned for the year. Click here for the 2013-2014 fishing calendar of beer releases.
For more information on SweetWater Brewery, please visit www.sweetwaterbrew.com.
ABOUT SWEETWATER BREWING COMPANY: SweetWater Brewing Company is an Atlanta‐based craft brewery living by the motto "Don't Float the Mainstream!" Distribution is limited to the Southeast as SweetWater's brews are designed to be consumed fresh. The award‐winning lineup of year‐round beers includes SweetWater 420, IPA, Blue, LowRYEder and Georgia Brown. SweetWater also features a Catch and Release series of beers available on a limited basis throughout the year, and an experimental, one‐time‐only Dank Tank series. SweetWater Brewery – located at 195 Ottley Dr. in Atlanta – is open for tours every Wednesday, Thursday and Friday from 5:30‐7:30 p.m., as well as Saturdays and Sundays from 2:30‐4:30 p.m. For more information about SweetWater Brewing Company, please visit www.sweetwaterbrew.com. Hang out with your social thang out and follow SweetWater Brewing Company on Twitter/Instagram @sweetwaterbrew, or become a fan on Facebook at facebook.com/sweetwaterbrew.