SweetWater Brewing Company Flows West Into Louisiana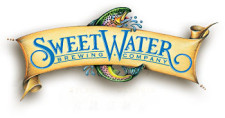 Atlanta, GA – Rolling in hot on the heels of their recent entrance into the state of Kentucky, SweetWater Brewing is brewin' up another big launch for the locals of Louisiana this August. SweetWater recently underwent a $19 million expansion now putting to good use their newly renovated 250-bbl brewhouse, tank farm and expanded packaging hall. These rollouts are the first time the brewery has opened up distribution into new states since 2008 due to previous production capacity.
Louisiana marks the eighth U.S. state to be included in brewery's distribution footprint. SweetWater has partnered with Southern Eagle Distributing in New Orleans, Champagne Beverage Company in North Shore/Covington, and Mockler Beverage Company in Baton Rouge. Beers will begin flowing on draft taps starting the week of August 19.
"We've received a boatload of letters requesting us to bring our brews to the Big Easy, and we're finally ready to find our way further West…it's finding our way back that may be the tough part," said Dave Guender, vice president of sales with SweetWater Brewing Company. "We hear the redfish are biting and the hot weather's got folks thirsty, so now is as good a time as ever to bring our brews to the fine folks in Louisiana!"
SweetWater is bringing their unpasteurized ales to the area starting with 420 Extra Pale Ale on draft at on-premise bars and restaurants, alongside six-packs and 12-pack variety bottles in off-premise grocery stores, package stores, and specialty bottle shops including:
420 Extra Pale Ale – SweetWater's 420 Extra Pale Ale is a West Coast style pale ale with big hops and a crisp finish. First brewed on April 20, 1997, this beer has developed quite the following in the Southeast. 420 is extremely well-balanced which makes it a perfect introduction to a new town…that's why we say "drink 'em if you got 'em!"
SweetWater Blue – SweetWater Blue is a unique, lighter-bodied wheat ale enhanced with a hint of fresh blueberries. This brew'll give folks a good whiff of a blueberry influence, with a subtle taste and an extra clean finish. This ain't no fruit beer, but it is our breakfast beer, and perfect for hanging outside on a hot Louisiana day.
SweetWater IPA – This mammoth India Pale Ale (IPA) is dry-hopped to the gills delivering a kick-you-in-the-teeth hop chop. The brew is unfiltered and, like all of our beers, always unpasteurized to leave all the natural flavors intact. SweetWater IPA recently won first place in a blind tasting against 15 of the best IPA's in the country held by The Atlanta Journal-Constitution.
SweetWater Tackle Box – The SweetWater Tackle Box variety pack is a hefty 12-pack collection featuring three of SweetWater's favorite year round brews, along with a fourth style of a little something special in each box.
A crew from SweetWater will taste their way around the area with sampling celebrations and sponsored events Aug. 21 in Baton Rouge and Aug. 22 in New Orleans. For the full schedule and participating locations, visit www.facebook.com/SWHeadyPeddlersLouisiana.
Online fans can wet their whistles too by following the Louisiana Facebook page for details on how to enter SweetWater's "Catch a Trout Tap" contest rewarding the first locals to spot their tap handles with free SweetWater Schwag.
ABOUT SWEETWATER BREWING COMPANY:
SweetWater Brewing Company is an Atlanta-based craft brewery following the motto "Don't Float the Mainstream!" SweetWater's brews are unpasteurized and designed to be consumed fresh so distribution is limited to the Southeast. The award-winning lineup of year-round brews includes SweetWater 420, IPA, Blue, LowRYEder and Georgia Brown. SweetWater also features a Catch and Release series of beers available on a limited basis throughout the year, and an experimental, one-time-only Dank Tank series. SweetWater Brewery, open for tours every Wednesday, Thursday and Friday from 5:30-7:30 p.m., and Saturdays and Sundays from 2:30-4:30 p.m., is located at 195 Ottley Dr. in Atlanta. For more information about SweetWater Brewing Company, please visit www.sweetwaterbrew.com – @sweetwaterbrew – facebook