SweetWater Brewing Announces Kentucky Market Expansion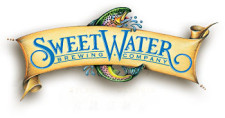 (ATLANTA,GA)– Kicking off July 31 in Northern Kentucky and August 1 in Lexington, locals will officially be able to get their hands on SweetWater Brewing's lip-smackin' lineup of hoppy, unpasteurized ales. This launch, on the heels of the brewery's recent $19 million expansion, serves as the first new state SweetWater has opened since 2008.
"We are pleased to announce that SweetWater Brewing Company has appointed Kentucky Eagle Distributors as our wholesaler partner for Lexington, and Chas. Seligman Distributing Company for Northern Kentucky," said Dave Guender, director of sales with SweetWater Brewing Company. "It has been incredible to see our brand resonate and gain traction in an organic footprint over the last several years, but now that our brewery expansion is complete, we're kicking off some major growth into new states and we're excited that Kentucky is among the first."
SweetWater is bringing "the beers you've been training for" to thirsty locals starting with 420 Extra Pale Ale on draft at on-premise bars and restaurants, alongside six packs of SweetWater bottles in off-premise grocery stores, package stores, and specialty bottle shops to include the following brands:
·         420 Extra Pale Ale – SweetWater's 420 Extra Pale Ale is a West Coast style pale ale with big hops and a crisp finish. First brewed on April 20, 1997, this beer has developed quite the following in the Southeast. 420 is extremely well-balanced which makes it a perfect introduction to a new town…that's why we say "drink 'em if you got 'em!"
·         SweetWater Blue – SweetWater Blue is a unique, lighter-bodied wheat ale enhanced with a hint of fresh blueberries. This brew'll give folks a good whiff of a blueberry influence, with a subtle taste and an extra clean finish. This ain't no fruit beer, but it is our breakfast beer, and perfect for hanging outside on a Kentucky derby day.
·         SweetWater IPA – This mammoth India Pale Ale (IPA) is dry-hopped to the gills delivering a kick-you-in-the-teeth hop chop. The brew is unfiltered and, like all of our beers, always unpasteurized to leave all the natural flavors intact. SweetWater IPA recently won first place in a blind tasting against 15 of the best IPA's in the country held by The Atlanta Journal-Constitution.
·         SweetWater Tackle Box – The SweetWater Tackle Box variety pack is a hefty 12-pack collection featuring three of SweetWater's favorite year round brews, along with a fourth style of a little something special in each box.
Want to get in on the action? A crew from SweetWater Brewery will taste their way around the area with sampling celebrations and sponsored festivities July 31 and August 1.
Online fans can wet their whistles too by following the Kentucky Facebook page for details on how to enter SweetWater's "Catch a Trout Tap" contest. The challenge rewards the first 20 fans who can find and post photos with the brewery's iconic trout tap handles at local bars around town with free SweetWater Schwag.
To learn more about SweetWater Brewing Company and its full lineup, visit www.sweetwaterbrew.com.
###
ABOUT SWEETWATER BREWING COMPANY:
SweetWater Brewing Company is an Atlanta‐based craft brewery following the motto "Don't Float the Mainstream!" SweetWater's brews are unpasteurized and designed to be consumed fresh so distribution is limited to the Southeast. The award‐winning lineup of year‐round brews includes SweetWater 420, IPA, Blue, LowRYEder and Georgia Brown. SweetWater also features a Catch and Release series of beers available on a limited basis throughout the year, and an experimental, one‐time‐only Dank Tank series. SweetWater Brewery, open for tours every Wednesday, Thursday and Friday from 5:30‐7:30 p.m., and Saturdays and Sundays from 2:30‐4:30 p.m., is located at 195 Ottley Dr. in Atlanta. For more information about SweetWater Brewing Company, please visit www.sweetwaterbrew.com. For more of a social relationship with SweetWater Brewing Company follow @sweetwaterbrew on Twitter and Instagram, and become a fan on Facebook: www.facebook.com/sweetwaterbrew.