Surly Brewing Expands to Rail Accessible Prospect Park, MN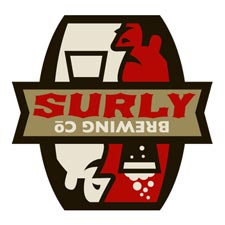 Great news coming out of Minneapolis, MN, as their local paper The Star Tribune announces Surly Brewing's expansion details!
The Brooklyn Center-based craft brewer confirmed Monday afternoon that they had purchased a site in the Prospect Park neighborhood, where they will build their much-anticipated, $20 million "destination brewery."

The 8.3 acre site is located at the corner of Malcolm Avenue and Fifth Street SE. It is just north of what will eventually become the Central Corridor light rail's "Westgate" station.

Tom Hauschild, a real estate consultant for the company, said the site is ideal because it is properly zoned, large enough to accommodate growth, and close to light rail and bike trails.

The site was last used as a food processing plant. But earlier uses contributed significant pollution, which the company says needs to be fixed.

Surly applied for $2.5 million in environmental remediation grants, eventually winning about $2 million. They are seeking another $500,000 county loan for transit oriented development.
You can read the entire article by following this link: http://www.startribune.com/local/blogs/203080331.html