Surly Abrasive Returns, Barrel-Aged Ten Debuts
(Minneapolis, MN) – Hopheads are some of our favorite people. They're like this obsessed (in a good way) network of beer-loving thrill-chasers who always alert each other when the next object of their affection hits shelves or goes on draft nearby.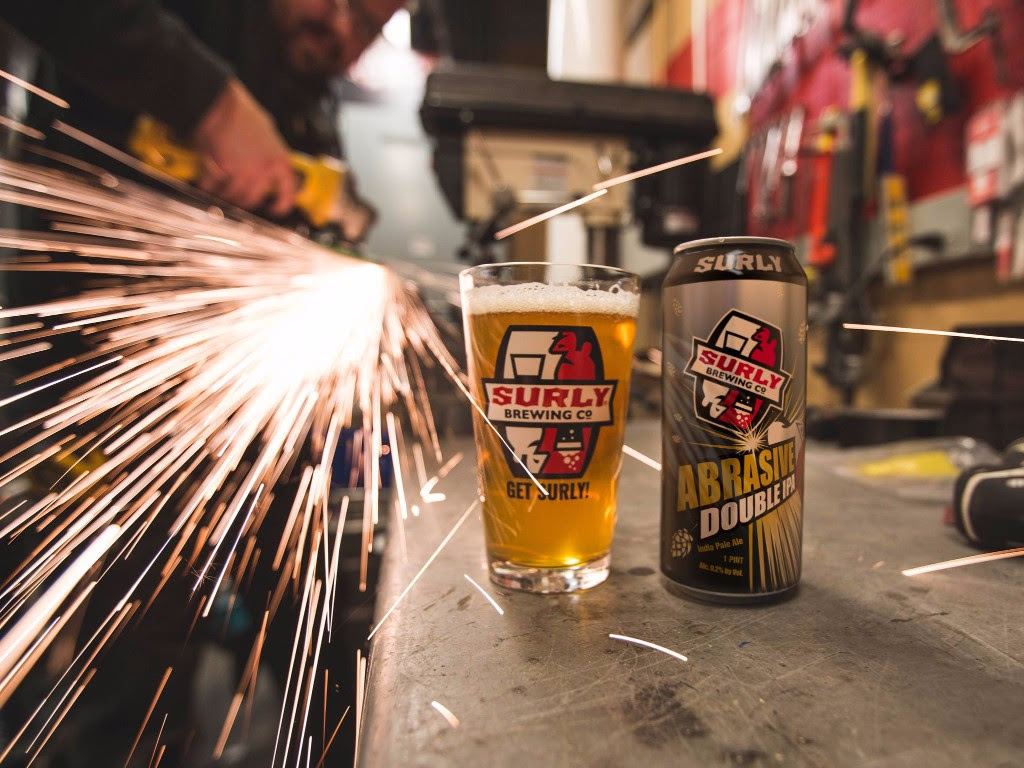 It is our pleasure, then, to contribute to their next text chain/Facebook group chat, as they can start hunting down Surly Abrasive this week.
Minnesota's first double IPA, it started life as 16 Grit, which is a size of abrasive grit once manufactured at the Sparky Abrasive factory, ancestral Brooklyn Center home of Surly Brewing. We renamed it when we started canning it in 2010, and its release date is now a red-letter day on Surly Nation's calendar.
If you're familiar with Xtra-Citra, our delicious session pale ale, think of Abrasive as Xtra, Xtra, Xtra, Xtra-Citra. An unreasonable amount of Citra hops, and their attendant citrus-y, tropical notes (grapefruit, melon, lime, pineapple, and passion fruit), provide this double IPA's foundation. Surly's "we don't brew to style" ethos shines through with the unconventional addition of malted oats, balancing the bitterness and lifting Abrasive to critically-acclaimed heights.
We're known, not incorrectly, as a hop-forward brewery. This is the most hop-forward beer we make. If you want a hop bomb from us, this is it.
The particulars:
ABV: 9.2%
Bitterness: High.
Color: Hazy gold.
Hops: Citra. So much Citra.
It's making its annual return to stores and draft lines the week of October 30th. Our advice: Get it now, get it fresh, and enjoy one of the best double IPAs in America.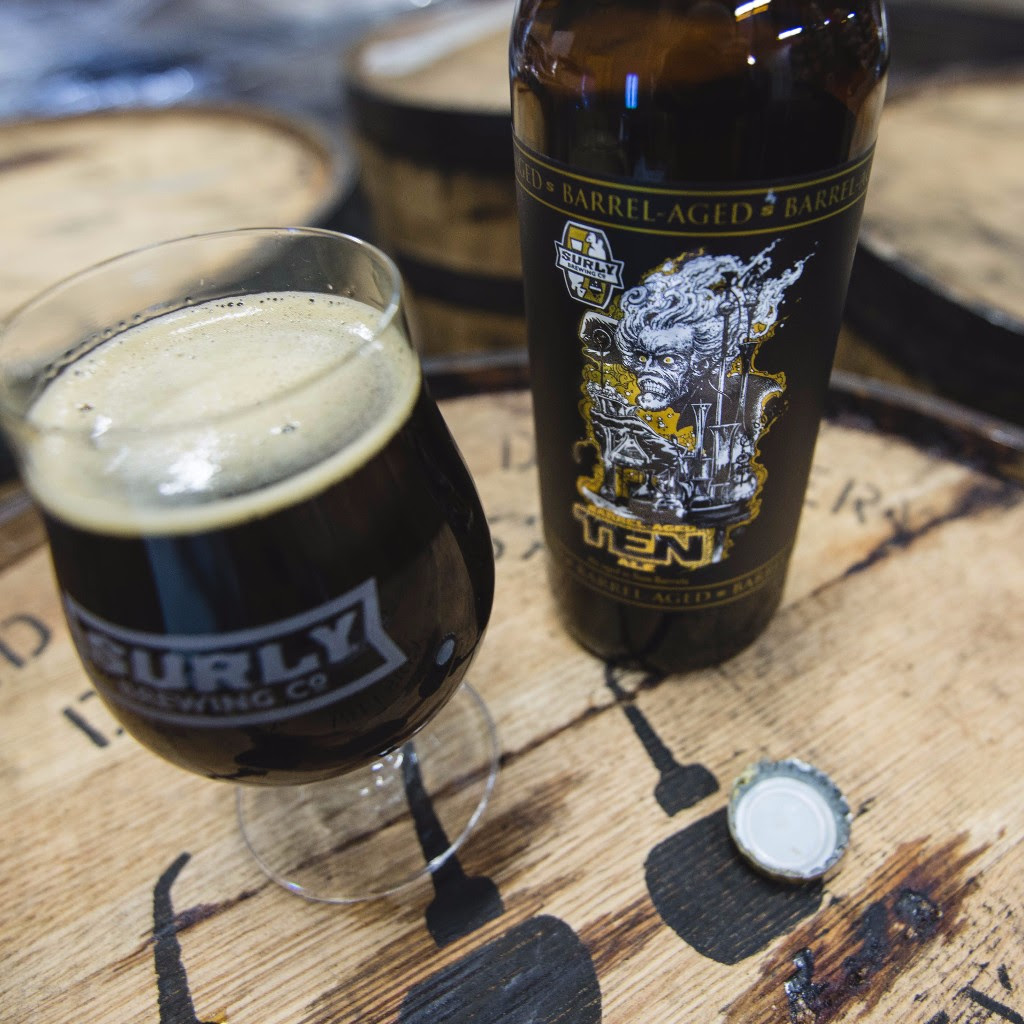 Barrel-aged TEN
We just celebrated our 11th anniversary. We're gearing up for our 12th. But before we get to that, we'd like you to revisit an old friend.
As you may recall, Surly TEN was an old ale aged on sassafras wood, with toffee, sherry, and caramel malt flavors. The wood-aging imparted a boatload (non-brewing term) of vanilla-sarsaparilla aromatics in this minimally-hopped beer, and it was an ideal way to toast ten years of Surly.
It was also a perfect candidate for barrel-aging, which is why we placed some in rum barrels, and let it sit for approximately one year. The result is Barrel-Aged TEN, and it's something to behold. The barrels added waves of oak and vanilla, and those 12 months emphasized the complexity of the malt bill (including Maris Otter, Simpson's Medium Crystal, and Simpson's DRC).
What You Need to Know:
10.5% ABV. Share this one with a friend.
Low bitterness.
Dark amber pour.
"Mad Scientist" bottle art from Brandon Holt.
Barrel-Aged TEN is on shelves in most Surly markets, and tapping in the Beer Hall on Wednesday.