Stone Brewing – Lukcy Basartd Ale Coming Soon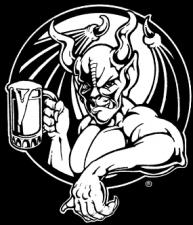 EDIT – THIS BEER WILL BE NAMED Lukcy Basartd Ale, not Lucky Bastard Ale. Kids, let this be a lesson to you all to take better notes from your tipsters and to pay attention to detail.
TheFullPint.com has been tipped off on another item of interest coming out of Stone Brewing. Look out for Lukcy Basartd Ale.
While Stone 10.10.10 Vertical Epic Ale is hitting shelves today, we got word that a new product from Stone will be hitting the shelves soon.
The beer is called Lukcy Basartd Ale, and it will be a meeting of Arrogant Bastard, OAKED Arrogant Bastard and Double Bastard Ale.
What we know:
Lukcy Basartd Ale will be a blend of the three mentioned beers above.
It will be around 9.2% abv.
What we don't know yet:
How wide will this be distributed.
Speculation:
I would like to think any Stone market that gets beers from the Collaboration Series, possibly all Stone markets. I've heard it will coincide with the release of 2010's edition of Double Bastard, this has not been confirmed.
Stay tuned for an eventual press release, graphic and more details.