Stone Brewing Adds Rip Current Brewing to AHA Winning Coconut IPA Collab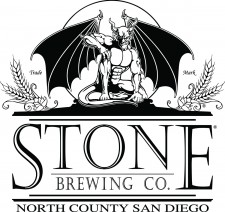 Following suit with both Ken Schmidt Collaborations and Stone's San Diego Session Ale, Stone is adding Rip Current Brewing to the mix with this years AHA Ralley Winning beer.
We've picked the third set of collaborators to bring homebrewers Robert Masterson and Ryan Reschan's AHA Rally winning COCONUT IPA to life – our friends/neighbors, Rip Current Brewing from San Marcos, CA. Helmed by brewers Guy Shobe and Paul Sangster (Ninkasi Award winner from the American Homebrewers Association's 2011 National Homebrewers Conference), they're making waves in the craft beer sudscape and we're psyched to have them onboard!
Click here to follow Stone on Facebook