Snake River Releases Le Serpent January 21!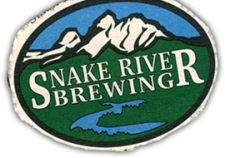 Brew Master, Cory Buenning along with a town full of beer enthusiasts have been waiting over 1 year for the release of "Le Serpent" from the cellars of Snake River Brewing Company.  Festivities begin @ SRB THURSDAY, January 21st at 5:00 pm!!
In 2008, Buenning purchased six French oak white wine barrels from California, augmenting an aged-beer program at Snake River that previously only utilized bourbon barrels.  "Beer is such a complex animal and I've strived to incorporate as many styles of international beers within our brewery" states Buenning.  "These casks allow us to experiment and create a myriad of incredible aged beers although it may take over a year for them to come to fruition."
On January 21st at 5:00 pm, Buenning will be releasing a VERY limited quantity on draught at "The Pub" as well as having a small amount in 750 ml Champagne bottles available for purchase.
Inspired by the Belgian sour ales of West Flanders, Le Serpent has a distinct sharp acidity & complexity. Each batch is brewed only once a year and aged in French oak. A mixed culture of "wild" organisms are used in fermentation making each batch truly unique. Le Serpent was kegged and hand-bottled in very limited quantities. Unveiling of Le Serpent will be on January 21st, 2010 Be sure to get to Snake River to get some of this one of a kind brew!!
Later this year, Buenning will release his next barrel-aged brew "Le Serpent Cerise", where Washington Cherries were added by hand to "Le Serpent" during fermentation.
For more information on Snake River Brewing's events and programs, give us a call at (307) 739-BEER (2337) or visit our website at www.snakeriverbrewing.com.