Smuttynose Big Beer and Short Batch Series News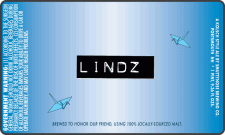 Aye, laddie! Scotch Ale returns to the Big Beer Series after a three year hiatus. This year's release offers a special barrel-aged infusion! We secretly brewed a small batch of Scotch Ale earlier this year and then aged it in red wine barrels so we could blend it back with the larger portion of fresh beer. And that's just what we did!
Scotch Ales are beguilingly malty, exhibiting notes of caramel, toffee and a smoky character that comes from the use of smoked malt. Hopping is kept to token levels of bitterness and ours is right in line with this description.
This year's release comes in at 8.2% abv. Shipments will begin on September 24.
Our next Short Batch Series release is a tribute beer for our friend, Lindsey Altschul, who passed away unexpectedly at the beginning of the summer. Lindsey was, among many other things, a lover of great beer. The beer, called Lindz, is a kolsch brewed with 100% local, organic malt. Since this is a tribute beer, most of the batch will stay local and release gatherings will be held around the Seacoast. Details aren't yet finalized, but will be posted on our blog and Facebook page and we'll send an e-blast to you all.