Smuttynose and Portsmouth Brewing News – A Look at 2013 Including Kate The Great's Future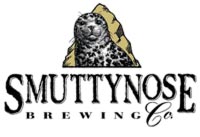 We caught up with The Minister of Propaganda JT (Smuttynose and Portsmouth Brewing) to find out what's in store for 2013. Topics include the Big Beer Series, The Short Batch Series and the future of Kate The Great Russian Imperial Stout.  Cheers!
Any new products in the pipeline for 2013?
"We'll be releasing a Black IPA In February called "Noonan," in honor of Greg Noonan.  It'll be part of our rotational series which includes Big A IPA in the fall and Vunderbar Pils (which will be a six pack release next year, instead of a four pack).  We had originally brewed this beer as a Short Batch release in 2010.
For 2013, Vunderbar Pils will be in 6 packs where as the initial release was a four pack.  We're also opening up bottling options for our Short Batch bottle releases.  Previously, everything went into a cage-and-cork 750ml champagne bottle and was line priced.  We're opening that up a bit and should be releasing some beers in 22 ounce bottles and we'll revisit how we price those bottles."
We know the story behind Tod Leaving Portsmouth last year, we are wondering if any agreements have been reached regarding Kate The Great or it's successor?
"Nope.  Nothing brewed, nothing planned."
How is the expansion going? Any new markets?
"We will have a 95 seat restaurant at our new home on Towle Farm in Hampton.  As a matter of fact, construction on the expansion on the farm house (which will become the restaurant/pub) should begin in the next few weeks.  We have a live webcam on the construction site and have recently posted a video clip of Clark James, our Facilities Manager/Owner's Representative explaining some of the recent progress.  Here's a link: http://www.youtube.com/watch?feature=player_embedded&v=kQkVF7ssGqs
As for new markets ,nothing's concrete, but we're always considering our options.  With our new brewery coming online in late 2013, we're excited to be able to consider options that we haven't had the capacity to consider for the past few years.  We're currently exploring export opportunities as well, but that's very much in the early stages."