Sixpoint Global Warmer – Part of Cycliquids Series
(Brooklyn,NY) – We can all admit it — a Season Creep lurks among us. He calls, quietly at first, for his seasonals a bit earlier. A saison in January, summer wheat in April… it seems harmless at first brush. Blink twice and you're standing on your buddy's front porch, holding the pumpkin beer you just brought to his Fourth of July party.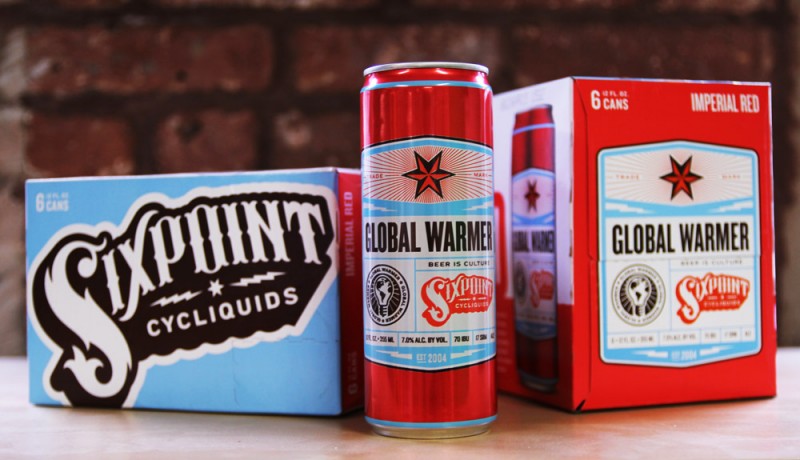 Enter Global Warmer, an original Mad Scientists creation formulated in a garage laboratory. It has brazen, incandescent hop character, and enough rich red malt to warm you through any time of year. It doesn't even matter how mixed up the seasons get — wear a scarf with short-shorts if you want, we don't mind! — this is authentic beer crafted to highlight beer's natural elements.
Global Warmer is part of Sixpoint Cycliquids, a beer series that lets us make the beer we want, when we want it. It's hoppy, malty, and now in six-packs. Savor one and watch the Season Creep slink away.
But what does early 2015 hold for Sixpoint? The triumphant return of some hop gold, a BEAST ready to rear his head, and loads of new formulations beyond that. With the Mad Scientists and the Cycliquids series, you never know what comes next…