Sixpoint Brewery Hires Eric Bachli From Trillium Brewing
(Brooklyn, The Five Boroughs, NYC, New York State, United States, Planet Earth, Milky Way) – Sixpoint Brewery is amped to announce the formation of a new Product Development team dedicated to taking innovation, R&D, and Mad Science to the next level. To lead that initiative, Sixpoint has signed on Eric Bachli, Dipl. Brew as Chief Product Officer.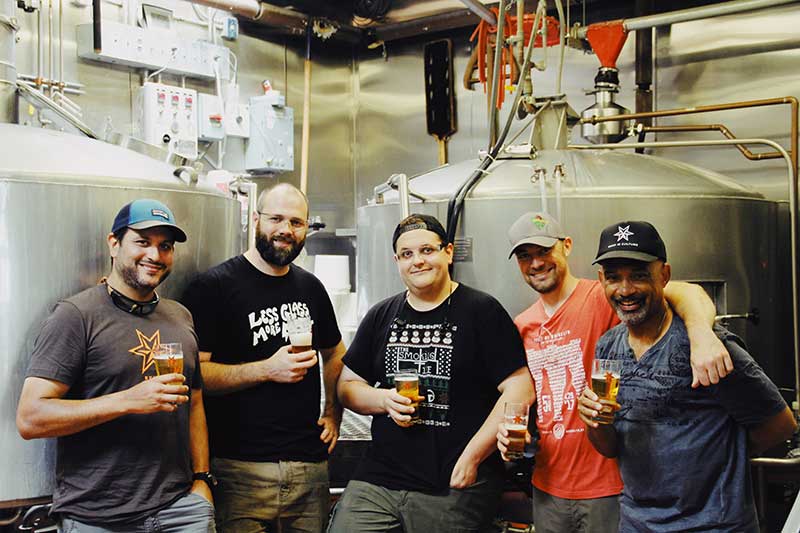 Bachli is coming to Sixpoint from Trillium Brewery out of Boston, MA, where he was the Head Brewer, leading all aspects of brewing operations. During his time at Trillium, Bachli initiated the foundation of the company's quality control program, and designed and installed multiple new brewing systems. Bachi also scaled the brewery, overseeing a tenfold increase in the brewery's annual production. His educational background includes the Siebel Institute and the UC Davis Master Brewers Program, and he holds a diploma in brewing from the Institute of Brewing and Distilling. He began his career as a scientist in the pharmaceutical industry before pursuing his passion in brewing, with stops at CBA and Jack's Abby before his tenure at Trillium.
"I'm incredibly excited to join Shane and the Sixpoint team as we continue to pour our collective passion for brewing into innovative beers and experiences," said Bachli, while drinking his go-to Resin. "The imagination and creativity from Sixpoint has been a major influence and reminds me why I got into the beer industry in the first place. I got a good look at that imagination, and knew I had to be a part of it."
Bachli is teaming up with Horace Cunningham, Sixpoint's VP of Brewing and Quality, and Founder Shane Welch to create the new Product Development team. Cunningham is one of the most seasoned brewers in the industry: his experience as a Brewmaster goes back to 1989, and in 2012 he served as President of the Master Brewers Association of the Americas, where he is now an honorary life member. Combined, the three will make up the foundation of the newly-formed Product Development team. Bachli is officially joining the team in November 2017.
"I am completely honored and humbled to be serving alongside Horace and Eric," remarked Welch, while slugging down a Crisp. "Formulation and Innovation is in the DNA of this company, and with this new structure we look forward to rolling out some killer stuff from now to beyond. We are going to hit the ground running and I can't wait to share these formulations with our customers and fans. Our entire brewing team is amped!"
www.sixpoint.com – Facebook – Twitter