Six Colorado Breweries To Craft The First-Ever #SimultaneousBrew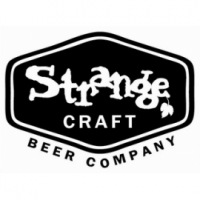 On Thursday, June 19 a group of Colorado breweries are launching the state's, and possibly the country's, first Simultaneous Collaboration Brew. Beginning at 8 a.m. mountain standard time, six breweries across the state will brew the Simultaneous Saison at their respective locations. They'll unite their efforts via social media with the hashtag #SimultaneousBrew.
Each brewery will brew the same Simultaneous Saison with all Colorado-grown ingredients – pale and crystal malts from Colorado Malting Company in Alamosa, Nugget hops from Misty Mountain Hop Farm in Olathe, Chinook hops from High Wire Hops in Paonia, and fresh honey from BeeYond the Hive, Colorado's oldest beekeeping operation, in Salida.
Participating in the Simultaneous Collaboration Brew are Strange Craft Beer Company in Denver, Echo Brewing Company in Frederick, Pikes Peak Brewing Co. in Monument, Very Nice Brewing Company in Nederland, Butcherknife Brewing Company in Steamboat Springs, and Kannah Creek Brewing Company in Grand Junction.
Tim Myers, the owner at Strange Craft Beer Company in Denver, is the driving force behind the Simultaneous Collaboration Brew. "While I encourage everyone to brew the same recipe on brew day," he says, "I also hope each brewery will finish it however they wish, to give it their own personal signature."
Tune in on Facebook and Twitter at 8 a.m. mountain standard time on Thursday, June 19 to connect with the Simultaneous Collaboration Brew, where each brewery will be posting photos and videos of their progress. Use the hashtag #SimultaneousBrew to join the conversation.
All six of the Simultaneous Saisons will be on tap at the 18th annual Colorado Brewers Rendezvous in Salida on Saturday, July 12. For more information about the festival, visit coloradobeer.org.
Strange Craft Beer Company – @StrangeCraftCo – facebook
Echo Brewing Company – @EchoBrewing – facebook
Pikes Peak Brewing Co. – @PikesPeakBeer – facebook
Very Nice Brewing Company – @VeryNiceBrewing – facebook
Butcherknife Brewing Company – @DrinkColorado – facebook
Kannah Creek Brewing Company – @KannahCreekBrew – facebook