Significant Changes to 3 Floyds Dark Lord Day for 2016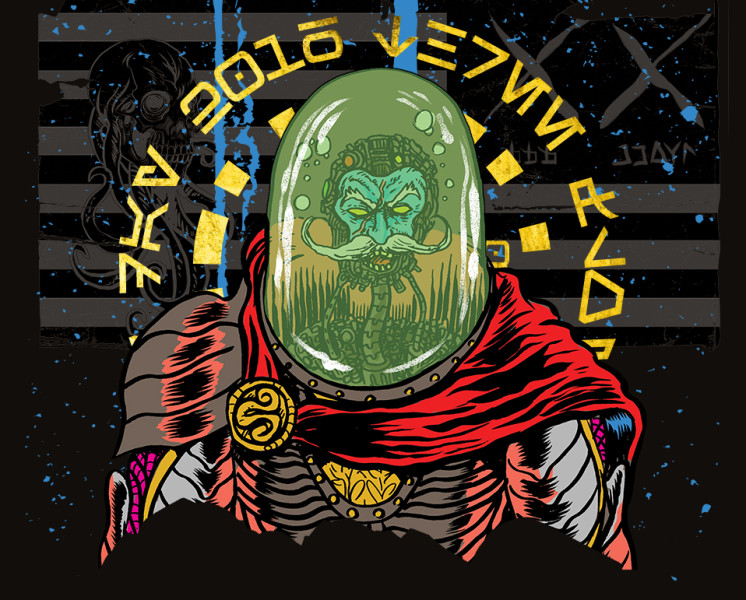 A lot has changed in the last few years in regards to how popular breweries run their flagship festivals and brewery only bottle releases.  With many new to craft beer looking to tick the top 50 and hoard beer that is known to be coveted, events like Cigar City Hunahpu's Day and 3 Floyds Dark Lord Day are sometimes spoiled by line cutters, mule teams and admittedly, poor planning by the brewery.
We've seen companies here in Southern California take some of the bullshit out of a beer event by using online ticket sales. This eliminates the hassle of managing a line, and if the rules of the sale are written correctly, it eliminates the gaming of the system from traders and other opportunists.  We can add 3 Floyds to the list of breweries that have smartened up, as they have drastically revamped access to the usually chaotic Dark Lord Day.  In year's past, 3 Floyds has sold tickets at a very low price to gain access to the brewery grounds. From there, a ticket stub will give event goers access to an arbitrary number of Dark Lord bottles they can purchase, along with a random chance to purchase expensive barrel aged beers.  With the event being so packed, and with some fest goers being trashed, it can turn into a real mess. Below are the new rules from DarkLordDay.com, please check out the FAQ section for even more details.
Tickets will go on sale at 12pm (noon) CST March 5th, 2016.
We've changed it up this year. Pay attention.
2016 Dark Lord Day tickets will be $200 each.
Tickets are limited to 2 per person.
Each Dark Lord Day Ticket includes:
• Entrance to the festival grounds.
• 4 bottles of 2016 Dark Lord Imperial Stout.
• 1 bottle of a rare Dark Lord variant
• Upon entering Dark Lord Day you will receive a commemorative tote bag with $40 worth of food and drink vouchers inside.
More information about tickets and ticket sales can be found at our Tickets page.
Dark Lord is a demonic Russian-Style Imperial Stout brewed with coffee, Mexican vanilla, and Indian sugar. This beer defies description.
Questions?
Tickets and the online ticketing process [email protected]
Dark Lord Day general information [email protected]