Short Pour Film Festival Winner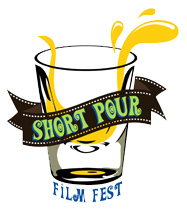 And the winner is… "The Swagger Stagger" in San Francisco by Sayre Piotrkowski.
The winning short and the runner up ("Beer Nation: The Legend of the Craft Beer Bandit." by beernationshow.com) will be shown along with the entire One Hour & Twenty Minute Program on June 5th, 2010, at the Monterey Beer Festival and at the Great American Beer Festival on September 16th-18th.
The short film line-up for the Short Pour Film Fest will contain Live Action & Animation shorts, Music Videos and original commercials by established and emerging talent from around the globe. All entries are on the subject of BEER and will run 3 minutes in length (or less).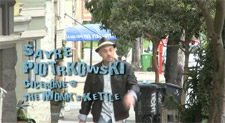 The Short Pour Film Fest program will also show clips of Beer TV Shows, Beer Shows on the "Web", Movies about Beer, Beer Documentaries, Beer Weeks' taking place around the United States and Vintage & Current Beer/Brewery Commercials.
For the MBF, the program will show at the Monterey Fairgrounds (the King City Room), in a 10,000sf. building on the Monterey Fairgrounds (home to The Monterey Jazz Festival & The Monterey Blues Festival).
For the GABF, the program will play in the Grand Tasting Hall on the Main Stage.
Monterey Beer Festival & Great American Beer Festival attendees can view this "first-ever", short film event on beer, free of charge, as part of their purchased beer festival tickets.
Click Here to view the winning short pour film