Saint Arnold Continues Florida Expansion in Orlando Area
(ORLANDO, FL) – Brock Wagner, the Founder/Brewer of Saint Arnold Brewing Co., the oldest craft brewery in Texas, will visit with craft beer fans in the Orlando area this week to introduce Saint Arnold's selection of craft beers. This is the first time Saint Arnold, listed among the 50 largest craft breweries in America by the Brewer's Association, will be available in Orlando area pubs, restaurants and in stores.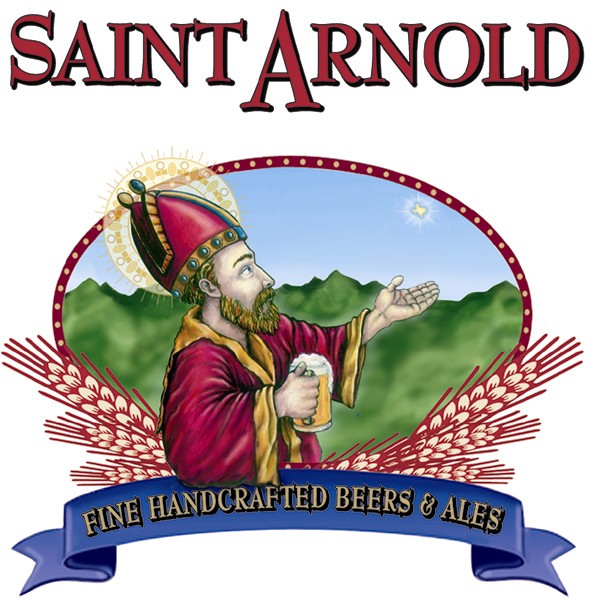 Starting this week, City Beverages will begin distributing Saint Arnold's most popular brands, including:
•       Saint Arnold Fancy Lawnmower Beer – This four-time Great American Beer Festival medal winner is Saint Arnold's most popular beer. Fancy Lawnmower is a true German-style Kölsch — crisp, yet with a sweet malty body that is balanced by a complex, citrus hop character.
•       Saint Arnold Elissa IPA – A medal winner in the Great American Beer Festival's Extra Special Bitter or Strong Bitter category, Saint Arnold Elissa IPA is named after the tall ship ELISSA, and a portion of proceeds is earmarked for donation to the ship's preservation.
•       Santo – A two-time Great American Beer Festival medal winner, Santo is the newest addition to Saint Arnold's year-round selection. The original "black Kölsch," Santo features a distinct dark malt flavor, but is surprisingly light bodied and floral.
"Like many people from around the country and around the world, I have fond memories of visiting Orlando for other reasons in the past. I'm excited to have our beer now available in this destination city," said Wagner. Wagner is scheduled to meet with Orlando's craft beer community at 6 p.m. on Wednesday, May 20, at Rogue Pub located in the Curry Ford East Shopping Center at 3076 Curry Ford Road in Orlando.
"My favorite part of my job is sharing the passion for beer and brewing. I'm looking forward to talking with fellow craft beer lovers about Saint Arnold this week," Wagner said.
Saint Arnold Brewing is named for a seventh-century bishop of Metz, France. St. Arnold (b. 580 AD, d. 640) was a patron saint of brewers who discouraged the community from drinking impure water, recommending beer instead. The brewery operates out of a 104,000 square foot 3-story brick building originally constructed in 1914. Saint Arnold's brewhouse was imported from Klosterbrauerei Raitenhaslach, a Bavarian monastery.
In addition to Orlando, Saint Arnold beer is now available throughout Texas and Louisiana, as well as the Gulf Coast of Florida to the Florida Keys. The brewery has won a mantel-full of awards, including 20 medals from the Great American Beer Festival and numerous wins at the World Beer Cup, where judges in 2014 awarded the Bronze Medal to Santo in the American-Style Dark Lager category.
On Twitter, follow @saintarnold
On Facebook, like www.facebook.com/saintarnold
On Instagram, follow @saintarnoldbrewing
About Saint Arnold Brewing Company
Saint Arnold Brewing's 16 brews are made and sold by the company's staff of 74 dedicated employees. Ranked 46th on the Brewers Association list of top craft breweries, Saint Arnold was listed by USA Today as one of the "10 great places to see what's brewing in beer," and Smart Meetings magazine named it among the "Top 5 breweries to host an event." Saint Arnold is located at 2000 Lyons Avenue and its brewery tour and tasting is offered every weekday at 3:00 P.M. and Saturdays starting at 11 A.M. For more information on Saint Arnold's eight year-round and five seasonal beers as well as root beer, log on to www.saintarnold.com.