Saint Arnold – Christmas Pub Crawl This Friday in Village and More!
Here is a festive update from Saint Arnold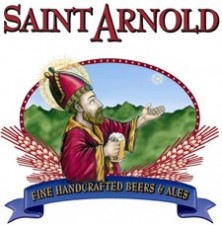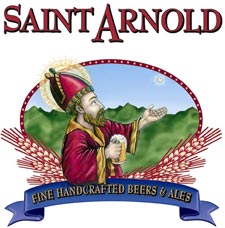 Brewery in Houston Texas.
Dear Saint Arnold's Army:
Our tours will resume soon – we think.  Stay tuned.  We wish we had a more exact answer.  Watch our website.
CHILDREN'S COAT DRIVE AND CHRISTMAS ALE AT PORCH SWING PUB THIS THURSDAY
Crawford Elementary is located just up Lyons Ave from the newery.  There are many children at this school who need winter coats and their families don't have the means to provide them.
We are asking you to bring a new or gently used winter coat for children ages 3 to 10 to donate at the Porch Swing Pub on Thursday, December 10.  We'll be enjoying Christmas Ale there and thanking you for helping out.  We have a long-term goal of helping this school create as positive of a learning environment as possible.
Event: Children's coat drive
Date: Thursday, December 10
Time: 6 PM to 8 PM
Location: Porch Swing Pub
Address: 69 Heights Ave
Special thank you's for donors
3RD ANNUAL SAINT ARNOLD ONE POT SHOWDOWN: CALL FOR COOKING TEAMS
Think you have a cooking team that can combine a St. Arnold beer and all your secret ingredients and make something better than anybody else?  Now is your chance.  Put together a cooking team for the 3rd Annual Saint Arnold One Pot Showdown on Sunday, January 31, 2010.  This is a call for cooking teams only.  To get the details, please go to http://saintarnold.com/news/onepot.html (if the message is still up about not being open to new cooking teams, ignore that).  Team entry fee is $75.  Email [email protected] if you would like to enter.
GROW A DONEGAL – WIN AN AMAZON KINDLE
Start strategizing your facial hair growth plan since we will again be holding our Donegal Beard Growing competition. To compete, you must check in with us, clean-shaven, between Saturday, January 2 and Saturday, January 9.  (You can come in to have your photo taken either during the tour or anytime during the week.)  Another option is to send us a picture of yourself with the day's newspaper (kidnapper style) if you can't get here.  Photoshopping the newspaper into an older picture will result in very bad karma.  Clean-shaven means no facial hair.  Sideburns must be cut at least halfway up the ear.  Judging will occur at our St. Patrick's Day Party. The winner will be awarded an Amazon Kindle wireless reading device. Previous winners are ineligible to win for 2 years.  We plan on seeking qualified, independent judges for the finale.
OUR 15th ANNUAL CHRISTMAS ALE PUB CRAWL PART II WILL BE THIS FRIDAY, DEC 11
We will again use our "open house" pub crawl. Here is how it all works: There will be a total of four stops.  We will be signing tickets at all three of the first three stops for three hours so people can split up between the establishments.  You will get your ticket at whichever stop you decide to visit first.  But, VERY IMPORTANT, we will only be handing out the tickets between 6 PM and 7 PM.  Thus, you still need to start between 6 and 7.  Then, at 9 PM, everybody will gather at one final stop and that is where we will award the glasses.  The prize for making all four stops will be our pub crawl pint glass.  We will have a large but limited supply.  And as always, designated drivers are both eligible for the award and encouraged to attend!  So here is the layout:
The first three locations (at which we will be simultaneously between 6 PM and 9 PM):
We'll find two places in the southeastern Morningside area but north of University.  Hint: Ginger wood.
We'll find one place around Rice Blvd and Kirby.  You'll have to wing this one.
At 9:00 we'll look for one final place in the Morningside area, perhaps a little north of the others, but still staying south of Rice Blvd.
Hope to see you there!
CHRISTMAS ALE IN TOMBALL THIS SATURDAY
German Christmas Market "Weihnachtsmarkt Texas Style"
December 12th, 2009, "Second Saturday in December"
10 am – 10 pm
Tomball, Texas, Old Town near the historical Train Depot Plaza, 201 S. Elm
Free Admission and No Parking Fees
NEW HOPWAIIAN SHIRTS ARE IN
The perfect Christmas present for the Saint Arnold lover in your life.  Photo coming soon to our website.  These are dark blue with a hop pattern embroidered into the fabric and a Saint Arnold logo on the back.  Available at the oldery during normal business hours and by mail order.  $39 including tax.
Back to finishing our newery.  We have run water and a partial grain brew in the new brewhouse.  Still doing the finishing tweaking.
Thanks for your support!
Cheers!
The Brew Crew
Ann, Bobby, Brett, Brock, Chris, Daniel, David, Donny, Felix, Frank, James, Justin, Kathy, Kendra, Lennie, Mark, Mary, Michael, Nicholas, Nicklaus, Pedro, Phil, Sam and Vince