Russian River Beatification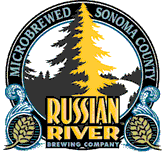 Beatification batch 003 is now available at the Russian River web site with-in the gift shop area.
We can only ship to a CALIFORNIA address, sorry, no exceptions. The California "direct to consumer" shipping laws only allow us to ship with-in the state of California. Yes, we know there are other companies shipping all over the United States, but, we are following the direct shipping laws in California. The California ABC office in Sonoma County is just two blocks from our brewpub, we have a good relationship with them and we want it to stay that way!
This bottling of Beatification is batch 003 and it was bottled on September 26, 2008.
The base bottle price the Beatification is $23.00 per bottle, for internet orders we then add the shipping box and shipping to the price. At our pub, it is $23 a bottle. When the bottles hit the retail shelves in NorCal the price should be around $23 a bottle, if it is more then that the retailer is taking a higher margin.
We are waiting for the labels to arrive from the printers, they are scheduled to arrive on Friday, November 14th and we plan to start labeling the bottles and shipping bottles on Monday, November 17, 2008. We will make every effort to get all the orders out during the week of November 17th, but, we can't promise everything will ship out that week. It will all depend on the amount of orders we get. Keep in mind that we are a very small company with a small staff.
We used most of the barrels of "SONAMBIC"** to make this batch of Beatification so this will be the last bottling of Beatification for a while. **We use the term "Sonambic" to designate a beer spontaneously fermented in Sonoma County.
The beer is bottled in the same 750ml bottle that we use for the Damnation and other Belgian style brews. The cool 375ml bottle that we've used up until now has become too expensive, so, for now, we have abandoned this bottle. When we bottle our new barrel beer Consecration early next year, we will also use the 750ml bottle.
Batch 003 Beatification is quite sour, though it is not as tart as the batch 002 Beatification. It has a big funky Brettanomyces aroma with notes of sour grapefruit, earthiness, and leather. Though you can drink it now, it will age nicely as there is a lot of acidity in the beer.
The Beatification will only be available through our web site, at our pub, and through our self distribution network to retail accounts in the following areas: Sonoma, Napa, & Marin Counties as well as the San Francisco and East Bay area. Deliveries to retail accounts are scheduled to start the week of November 17.
Sorry, we do not have enough beer to ship to any of our distributors including Stone in Southern California.
We appreciate your support and hope you enjoy this offering of Beatification.
Click Here to visit the Russian River Gift Shop